This is an archived article and the information in the article may be outdated. Please look at the time stamp on the story to see when it was last updated.
NEW ORLEANS, LA (WGNO) -- Essence Fest brings out some of the best names in music, but the entertainment isn't always on the main stage.
This year, the famed Apollo Theater hosted an intimate concert with George Porter Jr. from The Original Meters at the home of famed trumpeter and New Orleans Jazz Orchestra founder Irvin Mayfield.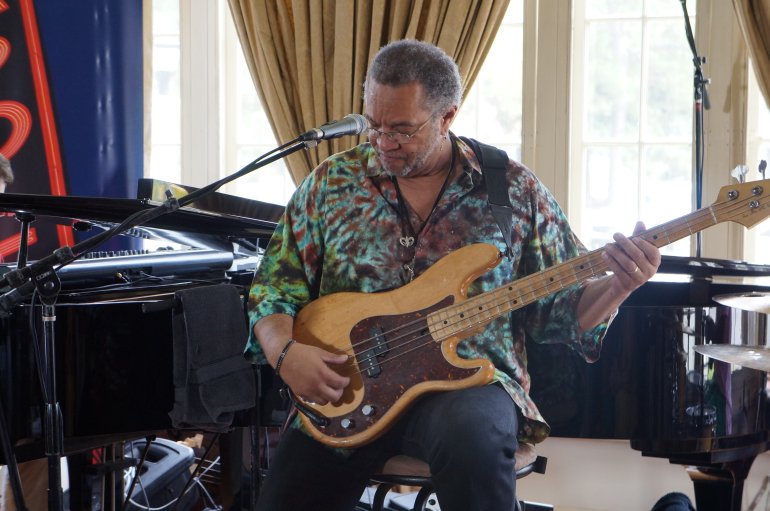 Guests sipped bloody mary's and mimosas, munched on New Orleans fare from celebrity chef Christian Green and listened to Porter, Mayfield and others do what they do best.
Celebrity guests included Soledad O'Brien and Bevy Smith.
The intimate show was part of Mayfield's "Sundays at Irvin's" concert series.
It was also a opportunity to spread the word about Mayfield's upcoming concert at the Apollo, called 'The MJ Jazz Experience: A Tribute to Michael Jackson,' scheduled for Saturday, October 22nd in Harlem, New York.
Tickets start at $38.50.
Our Apollo fans are keeping guests cool as they jam!! See more on #Snapchat NOW: Apollo_Theater! #EssenceFest pic.twitter.com/Yt35bGF5C5

— Apollo Theater (@ApolloTheater) July 3, 2016
Preview party with my boo for @irvinmayfieldjr's Michael Jackson-themed show October 22th at the @ApolloTheater. pic.twitter.com/8HCRMvr36R

— Anne Cutler (@AnneCutler) July 3, 2016