This is an archived article and the information in the article may be outdated. Please look at the time stamp on the story to see when it was last updated.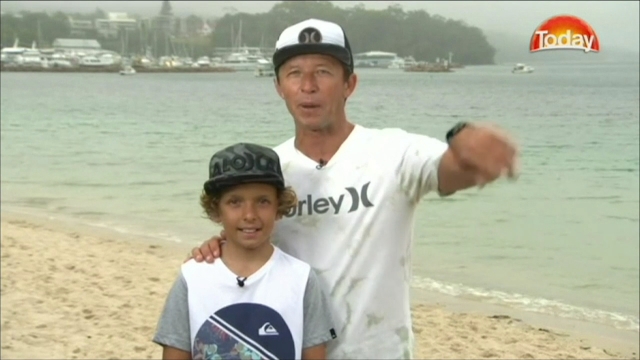 (Sydney, Australia)- 10-year-old Eden Hasson was not alone while surfing a wave off Samurai Beach near Sydney Tuesday. The boy would have been unaware completely of the shark swimming near him, had his father Chris Hasson not been taking pictures that day.
In the photo it appears that the shark is headed directly towards Eden, and he says he thought the tug on his board leash was just seaweed. Eden was unharmed, and said he was glad he did not see the shark while he was in the water. A researcher for a local university believes the shark in the photo was possibly a juvenile Great White, and that it was not hunting for food at the time.
To see the incredible photo and read more, click here.