This is an archived article and the information in the article may be outdated. Please look at the time stamp on the story to see when it was last updated.
Last year, New Orleans welcomed 9 million visitors to the city, another fantastic success for the tourism industry. While this is impressive, it pales in comparison to the goal of 13 million visitors for the tri-centennial of New Orleans in 2018.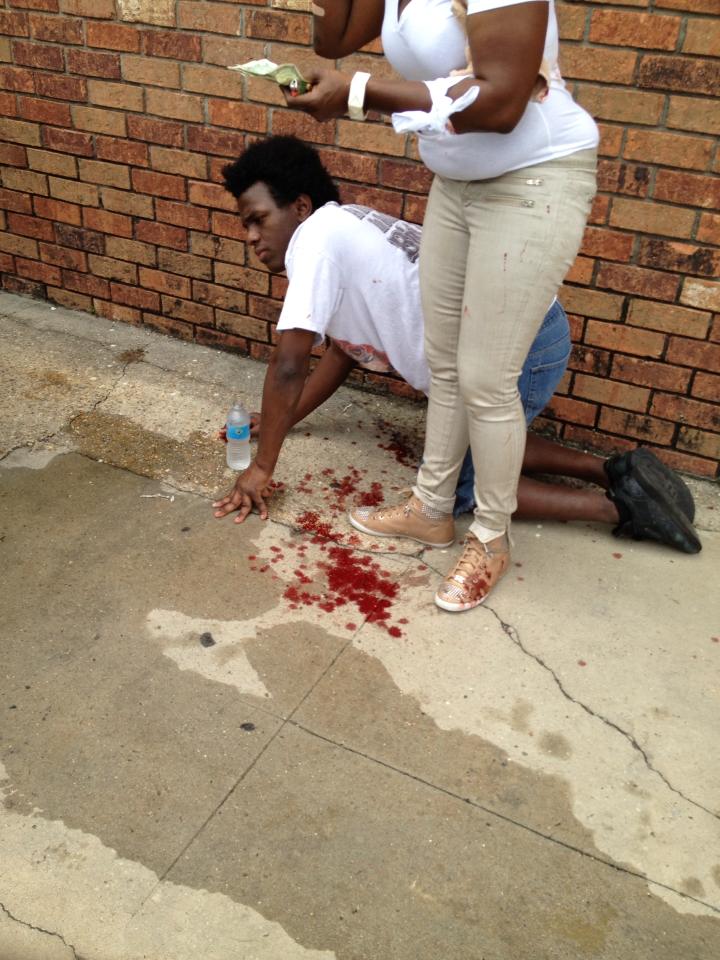 Unfortunately, this goal will be unattainable if more incidents like the Mother's Day shooting occur on the streets of New Orleans. In an amazingly brazen attack, police claim that Akein Scott and his brother Shawn Scott, members of a vicious 7th ward gang, shot 20 people at a second line parade.
This incident made front page news around the globe, sending a horrible message that New Orleans is a city awash in violent crime. This message is accurate for the city is nowhere close to getting a handle on the crime problem. For years, New Orleans has earned the disastrous title of Murder Capital of the nation. While the number of murders has declined in 2013, the number of people shot has not dropped.
On Sunday, no one was killed, but there could have been 20 dead in the hail of gunfire. NOPD officials are limited in their ability to provide security at such parades as there are too few police officers. There has only been one recruiting class since Mayor Landrieu took office. In that time, the attrition rate of officers has skyrocketed to approximately 100 per year. Currently, there are only 1200 members of the NOPD, while 1600 were on the force only a few years ago.
The administration is in the process of changing the detail policy, which will lead to more defections from the NOPD. In addition, the ludicrous policy of reinstating the residency requirement will drive more officers from the ranks of the NOPD.
While another new recruiting class is forthcoming, the situation will only get worse in the short term. When veteran officers leave, they take years of experience on the streets of New Orleans with them. It is a loss that cannot be replaced by a rookie just graduating from the academy.
While the NOPD is shrinking, the criminal population is robust in New Orleans. Lenient judges contribute to a revolving door criminal justice system. Akein Scott had been arrested numerous times, but his bail was set at only $15,000 after his last brush with the law. On Mother's Day, he should have been in jail, not terrorizing a second line parade.
The answer is not providing midnight basketball in crime infested neighborhoods or giving criminals multiple chances to turn their lives around. The only answer is a return to strict law and order procedures in New Orleans. A deterrent must be established again in the Crescent City. Criminal penalties are much too lenient. For example, there have been 5,000 people murdered in New Orleans in the last two decades, but no one has been executed for those crimes. It is almost impossible to secure a death penalty conviction in a New Orleans court room. The death penalty can be a deterrent if it is used, but, in New Orleans, criminals are literally getting away with murder.
Until there is a functioning criminal justice system and an adequately staffed NOPD, there will be more incidents like the Mother's Day shooting. This will continue to impact our tourism industry and cost the city millions of dollars as untold number of visitors will be scared to visit our city.
This issue needs the attention of city leaders because it is important to both public safety and our economy. Platitudes and soft headed approaches are not working, a hardnosed crackdown on criminals will be the only way to turnaround this situation.