This is an archived article and the information in the article may be outdated. Please look at the time stamp on the story to see when it was last updated.
NEW ORLEANS– Here in New Orleans, there's one thing we love just as much as our music, and that's our beignets.  So much in fact, there's even a "Beignet Fest."  Now in its second year, Beignet Fest is moving to City Park Festival Grounds.
News with a Twist Reporter Kenny Lopez got a taste of that they'll be cooking up this year!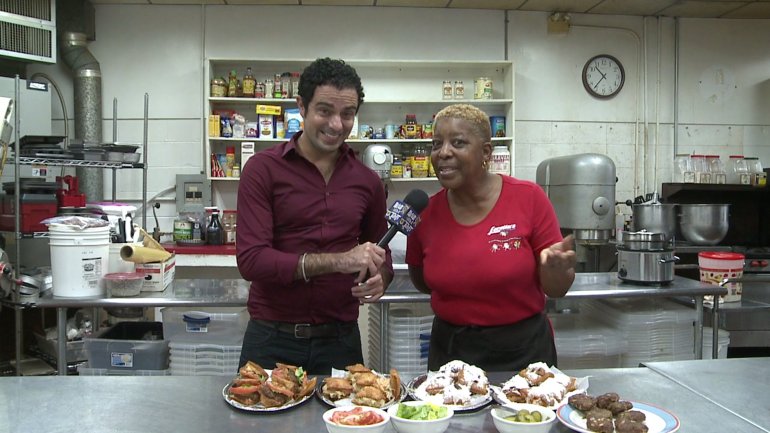 Miss Loretta Harrison at Loretta's Authentic Pralines has got beignets for days, but there's one day she's really preparing for.
"I've been making thousands and thousands and thousands of beignets for Saturday's Beignet Fest," she said.
She's making specialty stuffed beignets that you can try at this year's Beignet Fest.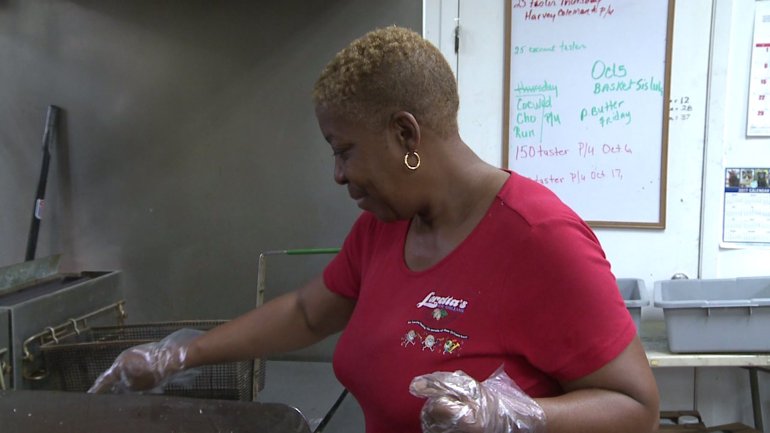 "I'll be making a praline beignet, a chocolate-filled praline beignet, and two savory ones.  The first is a hot sausage hamburger and beignet and the other is a crabmet beignet," she said.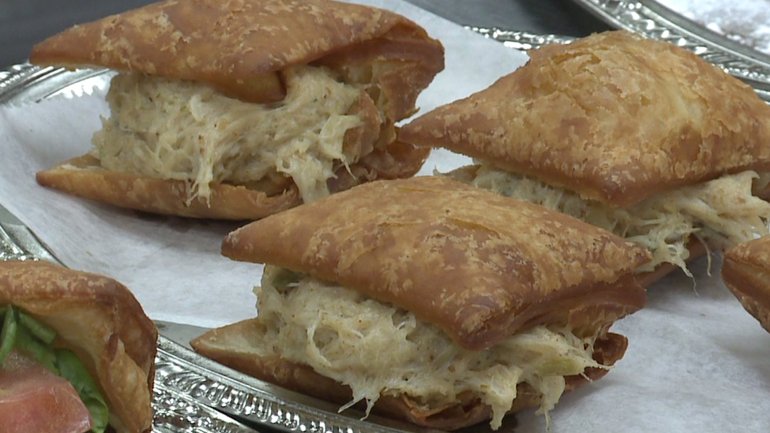 With Beignet Fest coming, she's putting me on an all-beignet diet!
"As skinny as you are baby, you need to have one of each," she said.
When you eat her beignets or as she likes to call them her "babies," know that it will help kids who really need it," she said.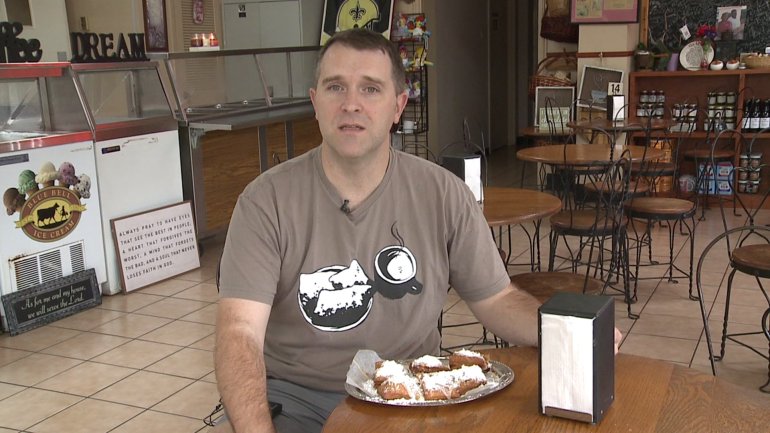 "Beignet Fest is a big fundraiser for non-profits in our community who help children with autism and other developmental delays," Sherwood Collins, Founder of Beignet Fest said.
Beignet Fest is put on by the Tres Doux Foundation.  Beignet Fest will feature some great musical acts. The Imagination Movers will perform as midday headliners and Eric Lindell will be the closer. Additional entertainment will include Hill Country Hounds, Brass-a-holics and One Love Brass Band.
 All proceeds from Beignet Fest support its nonprofit, the Tres Doux Foundation, with a mission to celebrate, embrace and enhance the lives of children with developmental delays and disabilities by presenting them as whole beings, and to support organizations that do the same.
Beignet Fest hopes to increase awareness and support of programs for children with developmental delays and autism. Autism is a complex brain disorder that inhibits a person's ability to communicate and develop social relationships, and is often accompanied by behavioral challenges.
Two new aspects of Beignet Fest are the VIP Experience, which is a private, shaded area with complimentary beverages, and its branded merchandise available for purchase both online and at the festival. A portion of the proceeds will benefit the Tres Doux Foundation.
 Beignet Fest is this Saturday at City Park starting at 10 a.m. and going until 6 p.m.  There will be 20 beignet vendors, an Abita beer tent, and Ochsner children's village, French Market coffee, and cocktails.
For more information on Beignet Fest, click HERE.  
Kenny Lopez with the gals from "Babes & Beignets", and Mike Hoss will be the judges for this year's festival.
Loretta's Authentic Pralines is located at 2101 North Rampart Street.