This is an archived article and the information in the article may be outdated. Please look at the time stamp on the story to see when it was last updated.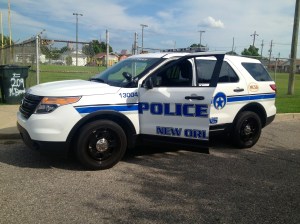 The Mid-City Security District is receiving rave reviews.
WGNO News Reporter Darian Trotter has a progress report, and how the success of the Mid-City police patrols is drawing interest from other neighborhood watch programs.
"This is a great neighborhood, this is a great neighborhood," neighbor Dominic Tardo said. "We got a lot of complaints around here; a lot of people who hate and discriminate."
Dominic Tardo is defending his neighbor; the man accused of blasting his music, disturbing the peace, and giving officer Kenny Gill reason to issue a warning.
"Thank you very much," the accused is heard saying off camera. "It won't happen again officer." "Alright," Gill responded.
Kenny Gill is among dozens of officers with the New Orleans Police Department working with the Mid-City Security District.
The unit has been providing extra officers in Mid-City since 2010.
A progress report from neighbors is that the effort has been highly successful, in more ways than one.
"Hi y'all doing? Hello," Gill said. "It's hot I might need to get some of that water."
"Can you wet me up? It's hot! Okay," a neighbor jokingly responded."
"When you put five extra police officers and five extra vehicles, response times go down because you got officers who are going to get to the scene a little quicker than normal," New Orleans Police Sergeant Samuel Palumbo said.
"Alright, have a good day," Gill said.
Because officers are now patrolling in new, high profile vehicles that are fully outfitted with newly designed decals, visibility has increased; which helps deter crime.
And officers don't always stay behind the wheel.
They regularly meet face to face with the people they protect and serve.
"I see they're getting back into that more and more," neighbor Charles Williams said.
Neighbors say the one on one interaction gives them an added sense of security.
"In other words, they're watching the neighborhood, who's in and who's out and a lot of them I know they're familiar with the people who stay around here," neighbor Neomie Woodard said.
Mid-City residents voted in favor of increased taxes to pay for extra patrols years ago.
Given the success of the security district, we're told; other neighborhoods are now considering making the same kind of investment.