This is an archived article and the information in the article may be outdated. Please look at the time stamp on the story to see when it was last updated.
NEW ORLEANS– There's a new little baby monkeying around at Audubon Zoo.
The zoo recently welcomed a new baby black howler monkey born by caesarian section in January to their "World of Primates" exhibit.
News with a Twist Reporter Kenny Lopez met the monkey!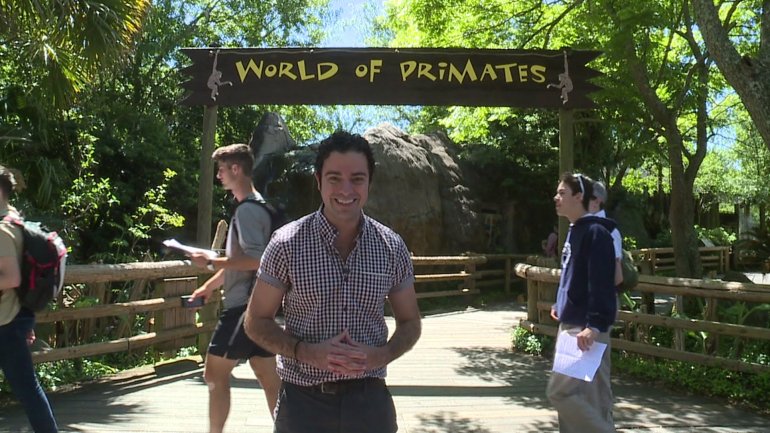 The new baby monkey is named "Calliope."  She was named for her vocalization sounds since she's a howler monkey.
"I think howler monkeys calls sound like a lawnmower. They are called howler monkeys because of their loud call or howl, which can be heard up to 3 miles away," Stephanie Watkins, Primate Keeper at Audubon Zoo said.
Calliope was born to her monkey parents, 22-year old Salsa and 17-year old Mijo.
"Calliope's already showing sassiness like her mother Salsa," Watkins said.
Black howler monkeys are unique in the fact that they have an extra limb called prehensile tails that help them maneuver around.
These howler monkeys also have tail prints which act like finger prints, and their tail prints are individual to each monkey.
And it seems as if everyone is howling for this newborn howler monkey.
The Audubon Zoo and Audubon Aquarium have been nominated for USA Today's "10 Best Reader's Choice Awards."  If you'd like to vote, click HERE.