This is an archived article and the information in the article may be outdated. Please look at the time stamp on the story to see when it was last updated.
NEW ORLEANS (WGNO)- A major bulk of the beads you catch during Mardi Gras are the plastic ones from China, but a group called Our Place Promotions "Throw Me Something Green" is hoping to change the face of Mardi Gras with eco-friendly paper beads, made out of recycled magazines.
News with a Twist Reporter Kenny Lopez explains!
Kevin Fitzwilliam, co-founder of "Throw Me Something Green" is trying to make Mardi Gras more eco-friendly, one bead at a time, with these beads made out of paper.
"We're promoting a more sustainable Mardi Gras.  We're giving riders an alternative to Chinese plastic beads.  The beads are made out of recycled magazine papers, and they are made by women in Uganda.  The women come from tribes in Uganda.  The more beads that are purchased, then the more women can be hired.  The money they earn from making the beads goes to malaria medication and to help send their kids to school," Fitzwilliam said.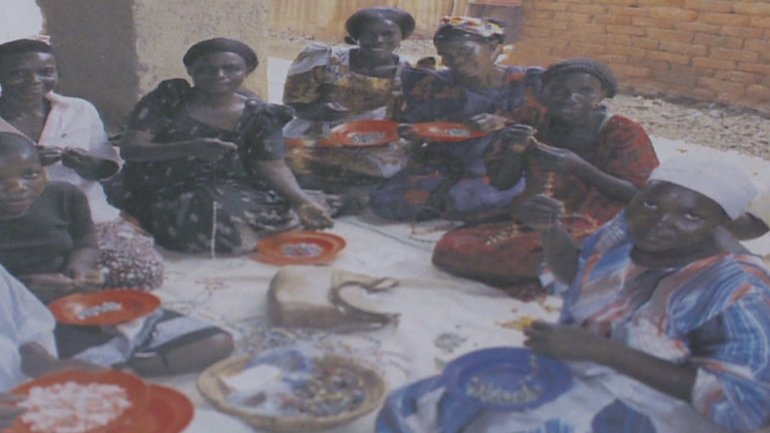 These paper beads are hand-crafted and come in all different colors, shapes and sizes.
"They're special because they don't come from a factory.  They are for float riders who want to throw quality over quantity.  We'd love it if Krewe captains decide to buy them in bulk for their riders," he said.
Just because these beads are made out of paper doesn't mean they shred or rip easily.  They have a finish on them to keep them sturdy.
"When someone catches these beads, they'll pass it around, they'll show it to their mom, their boyfriend or girlfriend. These beads will be a topic of conversation,"  Fitzwilliam said.
There are already Krewes that will be throwing these paper beads including Tucks, Iris, Muses, and Orpheus.  The "Throw Me Something Green" beads can be found at Hollygrove Market & Farm.
For more information, click HERE.