This is an archived article and the information in the article may be outdated. Please look at the time stamp on the story to see when it was last updated.
Heads up! Scattered to numerous showers & thunderstorms possible tomorrow.
A washed out frontal boundary will drift into the area from the north on Tuesday. With ample moisture and lift in the atmosphere, watch for some heavy-duty thunderstorms off and on during the day tomorrow.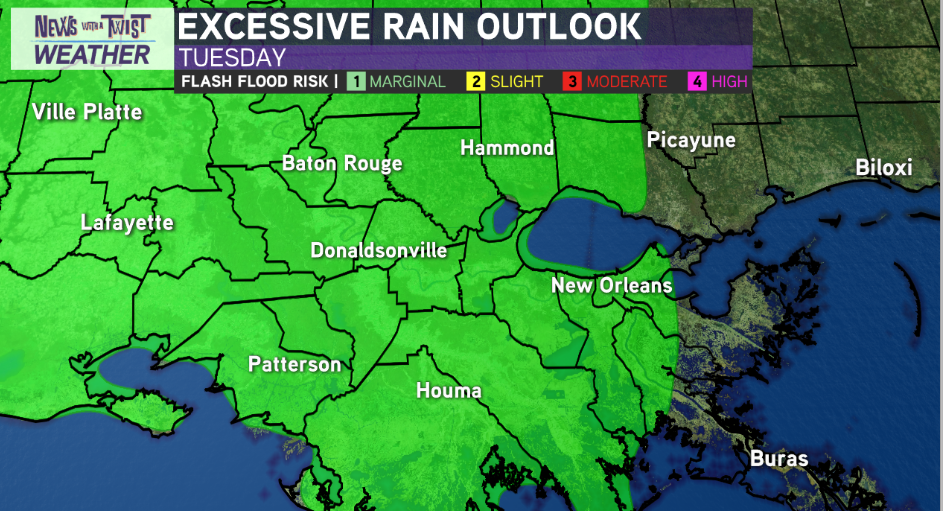 The Weather Prediction Center has placed most of the area within a Marginal Risk(Level 1 out of 4) for excessive rainfall. 1-2 inches of rainfall likely, with localized 3-4 inch amounts possible in hot spots…while others may hardly see a drop. Brief gusty winds and lots of lightning will also accompany storms that develop.