This is an archived article and the information in the article may be outdated. Please look at the time stamp on the story to see when it was last updated.
NEW ORLEANS – Beginning April 1, The National WWII Museum will offer the public the opportunity to tour and ride restored patrol-torpedo (PT) boat 305 on her home waters of Lake Pontchartrain, where she was originally tested by Higgins Industries more than 70 years ago.
For the first time ever, visitors will be able to see and feel the PT boat experience, and learn about the service of the men who called this incredible vessel home.
The public launch of PT-305 is the culmination of the Museum's decade-long effort to restore her, as well as more than 130,000 hours of work from a dedicated corps of over 200 volunteers.  This vessel is known as the "USS Sudden Jerk."
Rides and tours aboard PT-305 will operate from her new home: a custom-built boathouse located at Lakeshore Landing near the New Orleans Lakefront Airport.
The world's only fully restored combat-veteran PT boat in operation today, PT-305 will become a unique Museum experience – placing visitors on the very deck where members of the US Navy stood to attack Axis supply ships and troop transports, speeding over the waves just as PT-305's crew did in the Mediterranean during the war.
"Returning PT-305 to Lake Pontchartrain is truly a sensational feeling; we're all thrilled that she's finally back on water and we couldn't have done it without the tireless work of our volunteers," said Museum executive vice president and COO Stephen Watson. "Last November, we watched her ride downriver toward the next chapter of her life. After she completed sea trials, we moved her to a beautiful boathouse equipped with a dedicated training space, workshop and boat-side exhibit area. By restoring and preserving PT-305, the Museum can now offer new generations an even deeper connection to the Greatest Generation – the chance to actually walk, and ride, in their footsteps."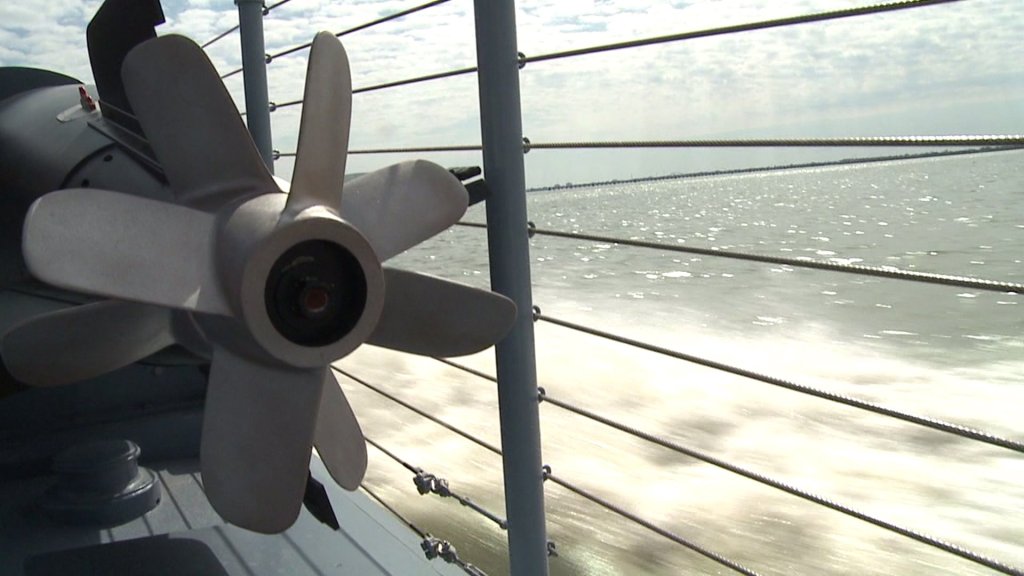 Ahead of the public launch, the Museum will host a dedication ceremony to celebrate the remarkable achievement of returning the vessel to home waters. PT-305's longtime supporters, volunteers and veterans will gather at Lakeshore Landing on the morning of March 25 to launch the boat. The same evening, the Museum will host its annual Drafts for Crafts fundraiser, held in its new Lakeshore Landing location for the first time. Presented annually by the Museum's Young Benefactors, Drafts for Crafts has helped provide financial support for PT-305's restoration since 2014. This year's attendees will enjoy live music, delicious food and the unbeatable backdrop of PT-305 herself. Tickets are available to the public.
Public rides on PT-305 will start April 1, and will initially only be offered Saturdays. The complete experience will last approximately 90 minutes. Alternatively, deck tours will be offered on Wednesdays, Thursdays, Fridays and Sundays between 10:00 a.m. and 4:00 p.m. each day, lasting approximately 45 minutes. Tours will cost $15 per person and rides are $350 per person. Discounts are available for seniors, children, military and Museum Members.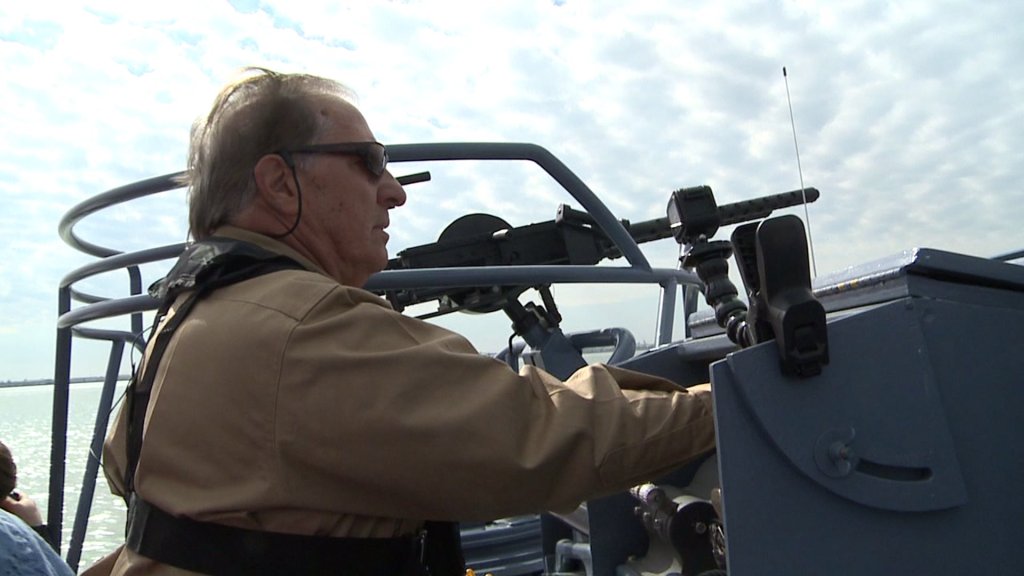 To purchase tickets to Drafts for Crafts, visit www.draftsforcrafts.org. To book rides or tours aboard PT-305, visit pt305.org. Visit the PT-305 media webpage for additional resources, including images, video, a fact sheet and timeline.
 The fastest US naval ship in World War II, PT boats played an essential and dramatic role in advancing America's military campaigns in the aftermath of the attack on Pearl Harbor, which was a major blow to the Pacific Fleet. Today, just four combat-veteran PT boats still exist in the United States; of those, only PT-305 is fully restored and operational, complete with original-model engines. An operational PT-305 promises to become one of The National WWII Museum's most exciting artifacts and teaching tools.