This is an archived article and the information in the article may be outdated. Please look at the time stamp on the story to see when it was last updated.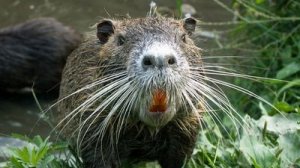 NEW ORLEANS – It may sound like a satirical attempt at south Louisiana humor, but it's real – Lean Cuisine has a new meal program called "Nutria."
The Nutria app connects users to a nutrition coach who dispenses meal plans and healthy living guidelines based on individual DNA profiles.
And no, you don't actually eat orange-toothed swamp rats.
"Nutria is the next step in personalized nutrition," according to the website. "With insights from your DNA, we partner with experienced nutritionists to provide you with customized meal plans that empower you to make better food choices."
The eight week Nutria Basic plan starts at $38 and includes personalized goal setting, customized weekly meal plans, recipes, and shopping lists.
For $79, the Nutria Standard includes the Basic plans along with a DNA nutrition and fitness test and report, DNA-based meal plans, and weekly nutrition assessments.
Meanwhile, nutria are considered an invasive species that has done extensive damage to Louisiana's vanishing marshlands by eating vegetation at an alarming rate.
Considered a nuisance animal, the Department of Louisiana Wildlife and Fisheries offers a bounty for each nutria tail collected by authorized participants in the state's Nutria Control Program.
In the 2016-2017 season, 228 participants collected over $1 million in incentive payments through the program, according to the department.
For more information on the Lean Cuisine diet plan, visit nutriacoach.com.