This is an archived article and the information in the article may be outdated. Please look at the time stamp on the story to see when it was last updated.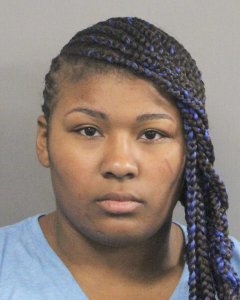 KENNER – A 22-year-old mother is under arrest after she left two children locked in a hot car and then attacked the person who helped save the children.
Shawnise Sherman reportedly locked her 11-month-old and 3-year-old children inside her parked vehicle with the windows rolled up just after noon Sunday (Aug. 5) in the parking lot of a strip mall in the 2500 block of Williams Boulevard, according to the Kenner Police Department.
The outside temperature was 91 degrees, and it felt like 99 degrees.
Around 1:30 p.m., a bystander noticed the children locked in the vehicle and dialed 911 before safely removing the children from the vehicle.
Sherman approached the 911 caller shortly after the call was placed, and an argument ensued.
Sherman soon began assaulting the caller, according to the KPD.
Responding officers arrested Sherman on charges of child desertion and simple battery.
The children were treated on the scene and released to the care of a family member.