This is an archived article and the information in the article may be outdated. Please look at the time stamp on the story to see when it was last updated.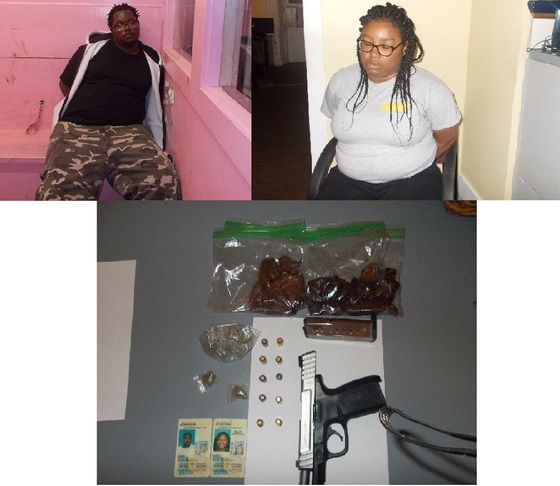 NEW ORLEANS – A woman is behind bars after she walked up to a man who was being arrested on Bourbon Street, slipped a loaded handgun from the man's pants, and tried to walk away as the arresting officers watched.
The incident occurred just before 10:30 p.m. on April 17 in front of Fat Catz Bar in the 400 block of Bourbon, according to the NOPD.
Officers on patrol watched 26-year-old Jamal Ghoram walk up to Joshua Hulbert and place two baggies of marijuana into his front pocket.
When the officers approached the duo, Hulbert produced the two bags of marijuana, and both were placed under arrest.
After Ghoram was placed in handcuffs, 24-year-old Arielle Brooks approached him, reached into his waistband, and slipped out a loaded handgun that had been concealed in Ghoram's pants.
Brooks was then arrested for obstruction of justice by tampering with evidence, according to the NOPD.
Seven individual plastic bags containing marijuana and four plastic zip lock bags containing marijuana brownies were collected along with a loaded Smith and Wesson .40 caliber pistol.
Ghoram was arrested for illegal possession of a concealed weapon while in illegal possession of a schedule I controlled dangerous substance. Officers also issued a summons to Joshua Hulbert for simple possession of marijuana, according to the NOPD.
Anyone with any information on the incident should contact any Eighth District officer at (504) 658-6080.