This is an archived article and the information in the article may be outdated. Please look at the time stamp on the story to see when it was last updated.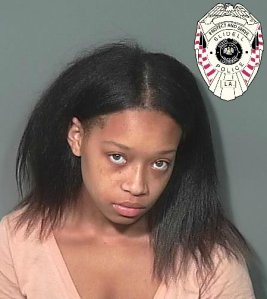 SLIDELL – Police have arrested a 20-year-old woman who trashed a Chinese restaurant while yelling racial slurs at the staff and slammed into the owner's vehicle as she left, all because she said her food was "not made properly."
Jasmine Thompson faces multiple charges after the June 21 incident at China King on Pontchartrain Drive, according to the Slidell Police Department.
Thompson became enraged when her order displeased her and began hurling utensils and sauces all over the restaurant, earning her criminal damage and disturbing the peace charges.
As she sped away from the restaurant, Thompson also hit the owner's vehicle, resulting in a hit and run charge.
She also faces a separate charge for driving without insurance.
No injuries have been reported in the incident.
The Slidell Police Department did not say what Thompson ordered at the restaurant, or if the food was, in fact, prepared incorrectly.