This is an archived article and the information in the article may be outdated. Please look at the time stamp on the story to see when it was last updated.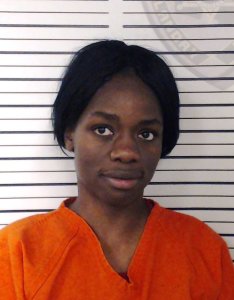 OPELOUSAS, LA – A 21-year-old woman accused of raping a 12-year-old boy told police "it was only an accident."
Arnesha Tiara John Louis was visiting with a friend on April 18 when she began "horse playing" with her friend's 12-year-old son, according to the St. Landry Parish Sheriff's Office.
Louis pulled the boy's pants down, climbed on top of him, and began having sex with him.
The boy was able to give investigators evidence of the rape, according to the sheriff's office.
During questioning, Louis admitted to raping the boy, telling investigators "it was only an accident," according to police.
Louis, whose name has also appeared in arrest records as JohnLouis, has been arrested and charged with one count of second degree rape and faces a $10,000 bond
"The rape occurred while Louis was visiting the family," St. Landry Parish Sheriff Bobby J. Guidroz said. "Parents should always talk to their kids and always have a watchful eye on anyone who is around their children."