This is an archived article and the information in the article may be outdated. Please look at the time stamp on the story to see when it was last updated.
BATON ROUGE (WGNO) – The case of the Baton Rouge assistant principal accused of murdering a pregnant teacher with whom he was having an affair was featured last night on "Nancy Grace."
Grace, whose show appears on CNN Headline News, interviewed the wife of the murder suspect, 39-year-old Robert Marks.
Lyntell Washington, a 40-year-old former teacher of the year, went missing June 9 after her 3-year-old was found wandering alone in a parking lot near her mother's car.
Marks was arrested on kidnapping charges in connection with Washington's disappearance, but those charges have been upgraded to first-degree murder and feticide after Washington's body was found in Iberville Parish with a gunshot wound to her head.
Kayla Marks, the wife of Robert Marks, told Nancy Grace that he is a loving husband.
"I just don't see how he could do it," Marks told Grace via a satellite interview alongside Robert Marks' defense attorney. "I'm really just at a loss for words."
Kayla Marks said she didn't know Washington and had "no clue" about the affair.
Asked what her husband said after the affair and murder allegations came to light, Marks' attorney said "he told her absolutely nothing."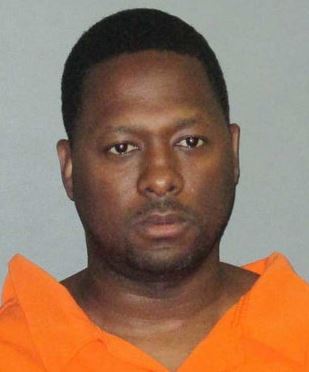 "He exercised his right to remain silent," the attorney said.
Watch the interview here.