This is an archived article and the information in the article may be outdated. Please look at the time stamp on the story to see when it was last updated.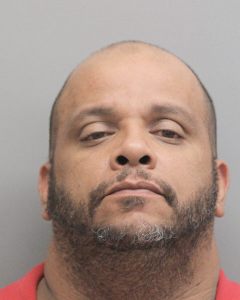 THIBODAUX, La. – A Schriever man has been arrested for contractor fraud after he allegedly took $45,000 for work he never completed.
Forty-five-year-old Lionel Winston, Jr. does not have a state contractor's license and did not apply for parish permits when he agreed to do renovation work at a Thibodaux home last April, according to the Lafourche Parish Sheriff's Office.
Winston last did work on the project on March 31, and never completed the work that he was hired to do, according to the LPSO.
Officers obtained a warrant for Winston's arrest for residential contractor fraud, and he was arrested on that outstanding warrant on September 8 after a traffic stop in Thibodaux.
Winston was arrested and booked into the Lafourche Parish Detention Center.
His bond is set at $55,000.