This is an archived article and the information in the article may be outdated. Please look at the time stamp on the story to see when it was last updated.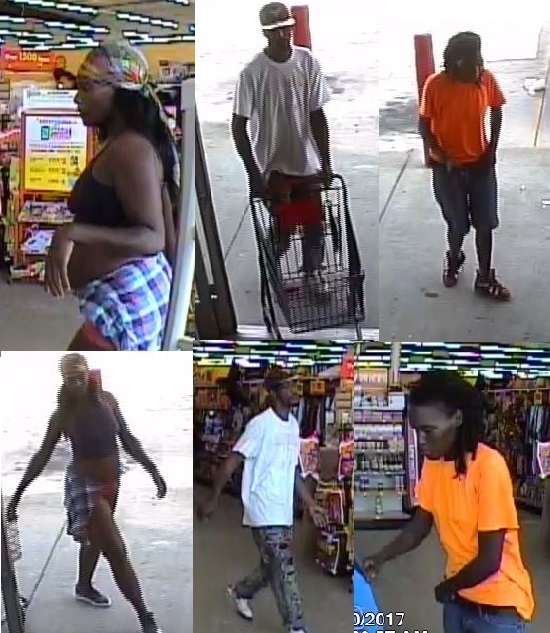 NEW ORLEANS – The NOPD is looking for three people who robbed a Family Dollar store in New Orleans East today.
The trio began by entering the store in the 4500 block of Michoud Boulevard separately around 10:30 a.m., according to the NOPD.
The three thieves collected merchandise inside the store and then began walking out without attempting to pay.
When the store's manager attempted to stop the thieves, one of them stopped, raised their shirt, implied that they had a weapon, and threatened to stab the manager, according to the NOPD.
The three thieves fled in a Ford Escape with a New Mexico license plate #MAF517 that detectives later determined had been reported stolen last month.
If you have any information regarding the incident or pictured suspects, please contact any Seventh District Investigative Unit detective at (504) 658-6077 or (504) 658-6070.