This is an archived article and the information in the article may be outdated. Please look at the time stamp on the story to see when it was last updated.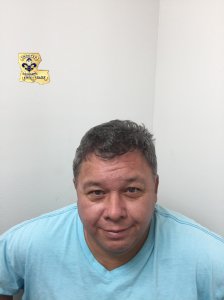 TICKFAW, La. – Louisiana State Troopers have arrested a registered sex offender living in Tickfaw on 50 counts of possession of child pornography.
Fifty-two-year-old Vernon E. Sweeney, Jr. was also booked on one count of distribution of child pornography involving children under the age of 13, according to the Louisiana State Police.
Investigators with the Federal Bureau of Investigation, Homeland Security Investigations, Louisiana Attorney General's Office, and the Tangipahoa Parish Sheriff's Office all collaborated on the arrest, according to the LSP.
The investigation is ongoing, and analysts are still examining several electronic devices seized from Sweeney's home when authorities served a search warrant.
The Louisiana State Police would like to encourage anyone with any additional information pertaining to this individual or other crimes against children to contact the Louisiana State Police at 1-800-434-8007 or visit this site https://dpsweb.dps.louisiana.gov/suspicious.nsf/WebForm?OpenForm to file an online complaint.