This is an archived article and the information in the article may be outdated. Please look at the time stamp on the story to see when it was last updated.
NEW ORLEANS (WGNO) – August is COOLinary month, which means lunch under $20 and dinner under $39 at over 70 great restaurants around town. Did you know these facts about Commander's Palace?
1. James Beard Awards are common in the Commander's Kitchen.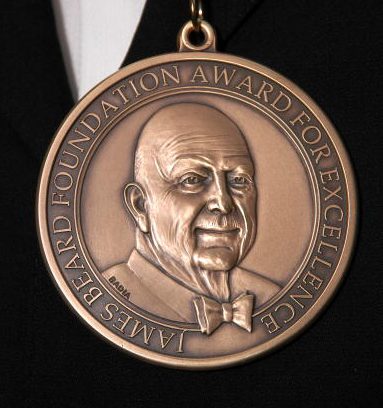 Commander's Palace has won six James Beard Awards, including:
Best Chef: South (Tory McPhail) 2013
Lifetime Achievement Award (Ella Brennan) 2009
Best Chef, Southeast Region (Jamie Shannon) 1999
Outstanding Restaurant Award 1996
Outstanding Service Award 1993
Who's Who of Food & Beverage Award 1984
2. Oops! The Commander's plaque is wrong.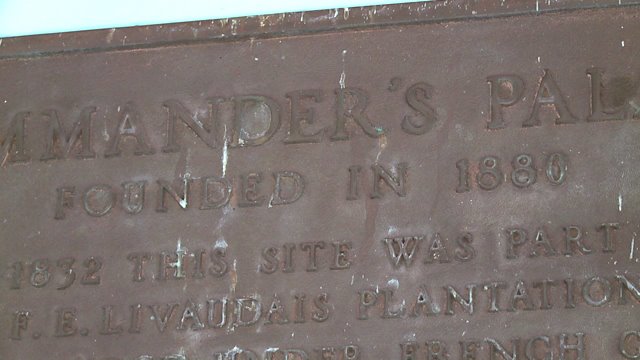 Last year, it was discovered that contrary to the beliefs of every member of the Brennan family and the plaque on the front of the building, Commander's did not open in 1880. It was actually 1893! (Check out the story Anne Cutler did about this). Make sure to try their "Oops" cocktail.
3. Commander's is now in the movie business.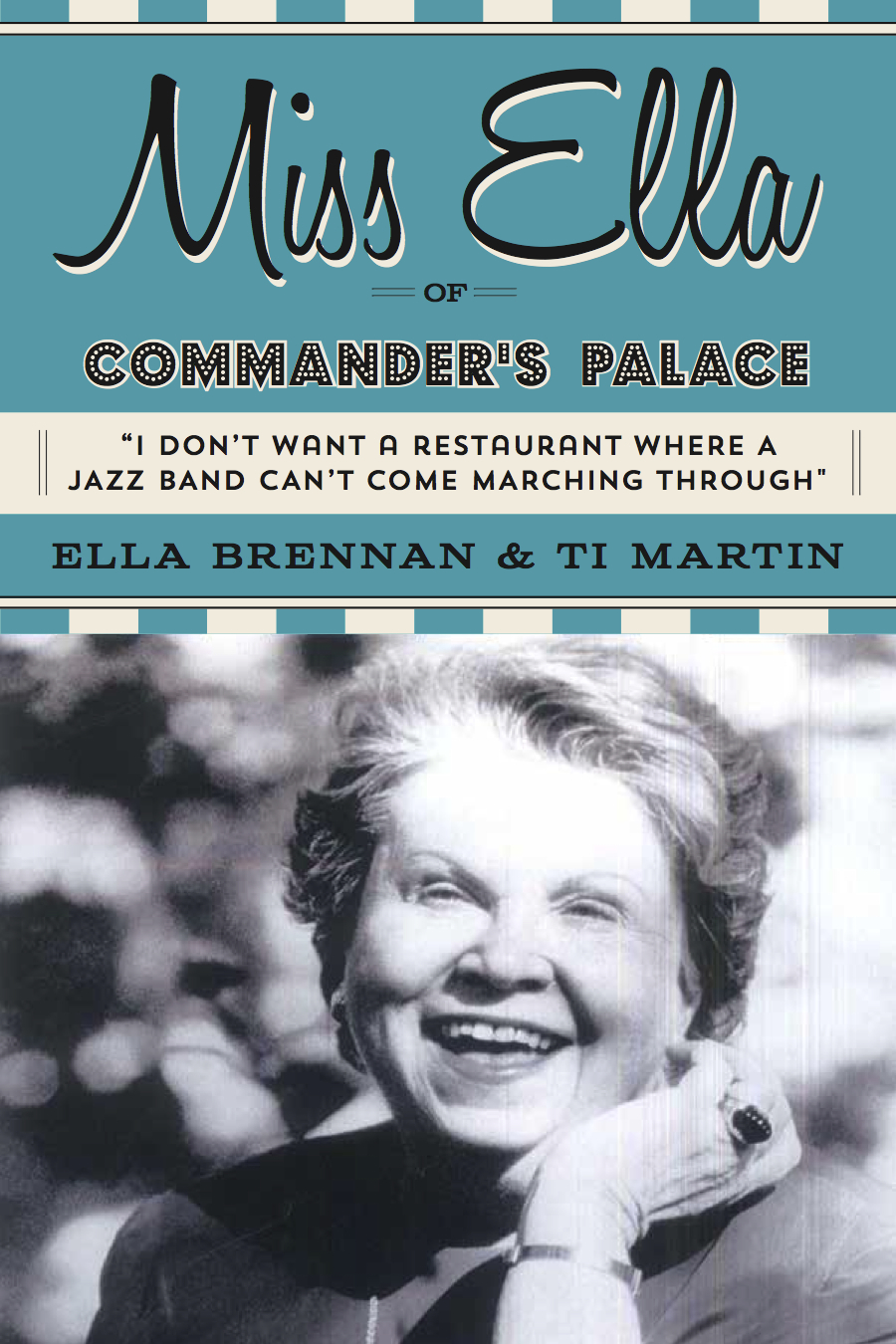 This fall, Commander's family of restaurants has both a feature-length documentary and a book coming out about the restaurant family's matriarch, Miss Ella Brennan. They can't wait to share their with history everyone.
Check out Commander's Menu for Coolinary New Orleans:
Lunch
Appetizer
choice of
Turtle Soup
A Commander's classic spiked with sherry
Creole Gumbo
A rich gumbo spiked with Creole seasonings
Chef's Seasonal Soup
Varied techniques combined with fresh produce
The Commander's Salad
Hearts of romaine, Parmesan, egg, bacon, croutons, shaved Gruyère, and creamy black pepper dressing
Marinated Heirloom Tomatoes
A selection of heirloom, Creole and tiny tomatoes infused with local sugarcane
~served with buffalo mozzarella, petite herbs and shaved radishes
Crispy Rock Shrimp
Crab boiled yucca purée, pickled vegetables and rum barrel hot sauce
Entrées
choice of
Louisiana Seafood Boil Tamale
Spicy poached redfish, shrimp & oysters, grilled corn tamale, crab boiled vegetables, tomato chile coulis and roasted poblano-cilantro cream
20.00
The Creole Tostada
18-hour smoked pork shoulder, hand pressed tostada, red bean purée, pickled vegetables, corn chow-chow, salsa verde & cayenne pepper hot sauce crema
20.00
Andouille Spiced Chicken
Grilled boneless chicken thighs marinated in Creole spices with local legumes, cane cured tomatoes, charred Vidalia onions and barbecued collard greens with housemade andouille vinaigrette
18.00
Dinner
Appetizers
choice of
Turtle Soup
A Commander's classic spiked with sherry
Creole Gumbo
A rich gumbo spiked with Creole seasonings
Chef's Seasonal Soup
Varied techniques combined with fresh produce
The Commander's Salad
Hearts of romaine, Parmesan, egg, bacon, croutons, shaved Gruyère, and creamy black pepper dressing
Marinated Heirloom Tomatoes
A selection of heirloom, Creole and tiny tomatoes infused with local sugarcane
~served with buffalo mozzarella, petite herbs and shaved radishes
Curried Crab and Conch Fritters
Caribbean beignets filled with Louisiana blue crab meat, smoked Creole trinity, conch & sweet corn
~finished with Jamaican curry, cilantro and aged rum
Rock Shrimp & Pickled Pork "Ravioli"
Grilled collard greens, charred sweet onions and English peas with creamy ricotta and smoky ham hock jus
Entrées
choice of
Shrimp & Pork Belly Carbonara
Wild Louisiana white shrimp, Neiman Ranch pork belly and orecchiette pasta with English peas, a crab boiled hen's egg and grated Pecorino Romano
39.00
Cypress Smoked Muscovy Duck
Cast iron seared duck breast with a pistachio & dried cherry financìere, brown butter sweet potato purée, garlic roasted rapini and fig-habanero barbecue sauce
38.00
"Veal-Platte"
A cracklin' crusted milk fed veal tenderloin over grilled lobster boudin with wild mushroom fricassee, crispy leeks and brandy infused woodland sauce
39.00
Desserts
choice of
Housemade Ice Cream & Sorbet
A daily selection of seasonal fruit sorbet or old fashioned ice cream
Lally's Praline Parfait
Hand-crafted vanilla ice cream layered in an old fashioned parfait glass with candied pecans and sticky praline syrup
~ Lally Brennan's favorite dessert
Southern Style Pecan Pie
Vanilla & sugarcane infused custard pie with roasted New Roads pecans served with house-spun vanilla bean ice cream
Commander's Classic Fudge Sheba
A frozen dark chocolate Bavarian with crushed pecans, Sea salt caramel and absinthe infused white chocolate ganache
Brunch
Appetizers
choice of
Turtle Soup
A Commander's classic spiked with sherry
Creole Gumbo
A rich gumbo spiked with Creole seasonings
Chef's Seasonal Soup
Varied techniques combined with fresh produce
The Commander's Salad
Hearts of romaine, Parmesan, egg, bacon, croutons, shaved Gruyère, and creamy black pepper dressing
Blackened Redfish Rillette
Griddle-seared Gulf redfish with Creole spiced mascarpone and limoncello gelée served with grilled ciabatta & green frisée
Marinated Heirloom Tomatoes
A selection of heirloom, Creole and tiny tomatoes infused with local sugarcane
~served with buffalo mozzarella, petite herbs and shaved radishes
Summer Jumper
A healthy dish of fresh & sun-dried fruit with macadamia nut granola, berry jam, housemade yogurt, toasted coconut with Grand Marnier and burnt orange honey
Entrées
choice of
Crispy Soft Shell Crab
A plump Louisiana blue crab with jambalaya grits, soft poached eggs, Choupique caviar hollandaise and Creole ravigote
38.00
Shrimp & Pork Belly Carbonara
Wild Louisiana white shrimp, Neiman Ranch pork belly and orecchiette pasta with English peas, a crab boiled hen's egg and grated Pecorino Romano
39.00
Griddle Seared Gulf Fish
Cast iron seared with grilled asparagus, kale, tiny tomatoes, English peas and shiitake mushrooms with miso-citronette
38.00
Cochon De Lait Eggs Benedict
12-hour barbecue shoulder of pork over buttermilk biscuits with poached eggs, ripped herb salad, sauce forestière and housemade tasso hollandaise
37.00
Desserts
choice of
Housemade Ice Cream & Sorbet
A daily selection of seasonal fruit sorbet or old fashioned ice cream
Lally's Praline Parfait
Hand-crafted vanilla ice cream layered in an old fashioned parfait glass with candied pecans and sticky praline syrup
~ Lally Brennan's favorite dessert
Southern Style Pecan Pie
Vanilla & sugarcane infused custard pie with roasted New Roads pecans served with house-spun vanilla bean ice cream
Commander's Classic Fudge Sheba
A frozen dark chocolate Bavarian with crushed pecans, Sea salt caramel and absinthe infused white chocolate ganache