This is an archived article and the information in the article may be outdated. Please look at the time stamp on the story to see when it was last updated.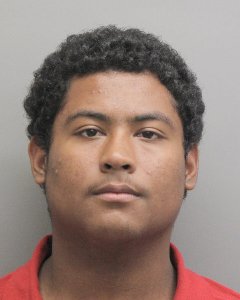 THIBODAUX, LA – A Thibodaux man has been sentenced to 20 years in jail for raping a pre-teen girl who came to his house for a frozen cup.
The pre-teen and her friend arrived at 19-year-old Kendriontae Johnson's home in May of 2017 to purchase the popular frozen concoction.
Johnson led the children inside, and convinced the pre-teen victim to follow him into a bedroom, according to the Lafourche Parish District Attorney's Office.
Once inside the room, Johnson covered the victim's mouth and sexually assaulted the girl.
Johnson pleaded guilty to third degree rape of a juvenile on October 22 and was sentenced to 20 years with the Louisiana Department of Corrections.
"Now that the abuser is behind bars, I hope the victim can move forward in the healing process," Assistant District Attorney Jason Chatagnier said. "It is always very difficult for a victim to come forward and face an abuser. It is because of her bravery that we were able to secure a plea with a substantial jail sentence and spare her the hardship of a jury trial. I also want to thank the Lafourche Parish Sheriff's Department for their diligent work. Cases like this are not easy, and they did a great job investigating it."