This is an archived article and the information in the article may be outdated. Please look at the time stamp on the story to see when it was last updated.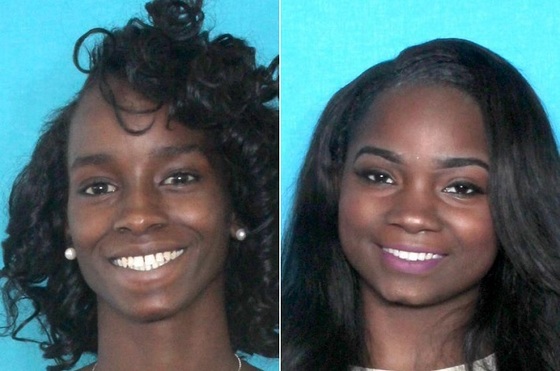 NEW ORLEANS – The NOPD is looking for two women accused of kidnapping three children in the Holy Cross neighborhood.
The person who reported the kidnappings said she dropped her 4-year-old daughter and 15-year-old sister off at a home in the 5100 block of Douglas Street around 2 p.m. on July 6 for babysitting, according to the NOPD.
The 15-year-old was being supervised at the house by another sister, 24-year-old Denisha Hilton.
The mother of the 4-year-old contacted the 15-year-old around 9 a.m. on July 7, but was told Denisha Hilton and her 25-year-old sister Denise Hilton would return the child later on in the day, after they finished running errands.
The child's mother was later told that the child and the teen would not be returned, and that they were safe, but not at the Douglas Street home.
The mother was not told where the two children were, according to the NOPD.
Since that time, the 4-year-old, 15-year-old, and both Hilton sisters have not been seen or heard from.
Another child, an 8-year-old, is also missing and has not been returned to their legal guardian.
Denisha Hilton and Denise Hilton are both wanted on three counts of simple kidnapping.
Anyone with information regarding the whereabouts of Denisha Hilton, Denise Hilton and/or the three juveniles reported to be with them is asked to contact Fifth District detectives at (504) 658-6050 or call anonymously to Crimestoppers at (504) 822-1111 or toll free at 1-877-903-7867.