This is an archived article and the information in the article may be outdated. Please look at the time stamp on the story to see when it was last updated.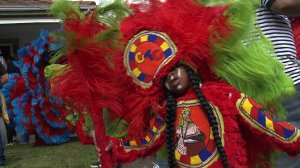 NEW ORLEANS – The Mardi Gras Indian Council has pushed back Super Sunday by one week.
The annual celebration that brings Mardi Gras Indians out into the street in force was originally scheduled to occur on March 18 to coincide with St. Joseph's Day, a sacred holiday in the Mardi Gras Indian tradition.
With heavy rain expected to push through the area this weekend, the Council decided to move Super Sunday back one week.
Super Sunday 2018 will now be held on Sunday, March 25.
Stay tuned to WGNO for full Super Sunday coverage.