This is an archived article and the information in the article may be outdated. Please look at the time stamp on the story to see when it was last updated.
LACOMBE, La. (WGNO) - An autistic 14-year-old is safe at home today after a St. Tammany Parish deputy and his K-9 partner found the teen hiding in the woods.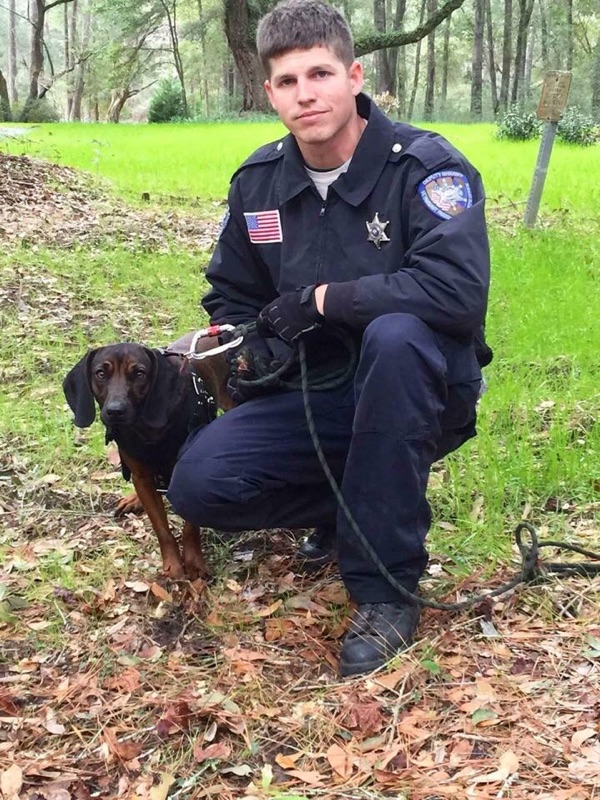 Deputy Ron Olivier and Freya, a K-9 who specializes in finding lost children, were called in after the unidentified teen was reported missing.
While other St. Tammany Parish deputies hadn't been able to locate the teen despite hours of searching the dense woods, Freya was able to hone in on the teen's location in just 20 minutes, according to the STPSO.
"This potential tragic story finished with a happy ending," Sheriff Randy Smith said. "Our canines are amazing animals who are invaluable to our deputies and citizens."
Freya, a Bavarian Mountain Hound, found the teen curled up and hiding in the woods. The entire search effort lasted approximately three hours, according to the STPSO.
"She specializes in human odor," Olivier said. "We like to use her for missing children, dementia, Alzheimer's, because she is not an apprehension dog, as you can see she's very friendly."
Unlike apprehension dogs, which are sometimes trained to bite criminals when they find them, when Freya finds someone, she usually showers them with kisses, Olivier said.