This is an archived article and the information in the article may be outdated. Please look at the time stamp on the story to see when it was last updated.
NEW ORLEANS — 
Monuments, hurricanes, tornadoes … It was a busy year in the New Orleans news business. From December 25-December 29, WGNO-News with a Twist is bringing you the top 10 stories of the year — the ones you clicked on most — two at a time. Here are the No. 6 and No. 5 most popular stories of 2017 (Click
here
for No. 8 and No. 7, and click
here
for No. 10 and No. 9): 6.
EF-3 tornado rips through New Orleans East
:
About 250 homes were destroyed and about 2,000 others were damaged
after a tornado touched down in New Orleans East
in February. Thirty-one people were injured in the EF-3 twister, with six of them suffering moderate to severe injuries. The tornado ripped through a 2 to 2.5-mile stretch of Chef Menteur Highway and surrounding areas. Five other parishes were affected by tornadoes and severe weather in Louisiana on February 7. Social media helped to tell the story in real-time, with viewer-submitted photos and videos showing the scope of the monster tornado.
5.
68-inch rattlesnake found under back deck in New Orleans East
: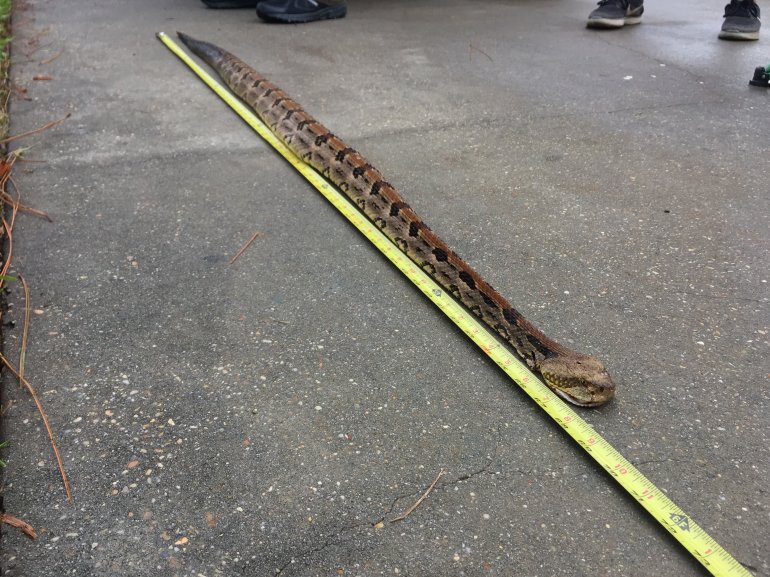 Animal wranglers pulled a five and a half foot rattlesnake from beneath a deck in New Orleans East. The 68-inch Canebrake Rattlesnake was spotted behind a home near Michoud Boulevard and Chef Menteur Highway on August 16 after a rainstorm, according to Hannah Lawing of Gulf Coast Wildlife Removal. The Canebrake Rattlesnake is one of only a few rattlesnake species native to Louisiana, and this one was a particularly large specimen. The snake, which had to be killed due to its aggressive nature and venomous bite, had 13 rattles on its tail. The number of rattles, Lawing said, indicates the number of times the snake has shed its skin. "So needless to say, this snake was old," she said.