This is an archived article and the information in the article may be outdated. Please look at the time stamp on the story to see when it was last updated.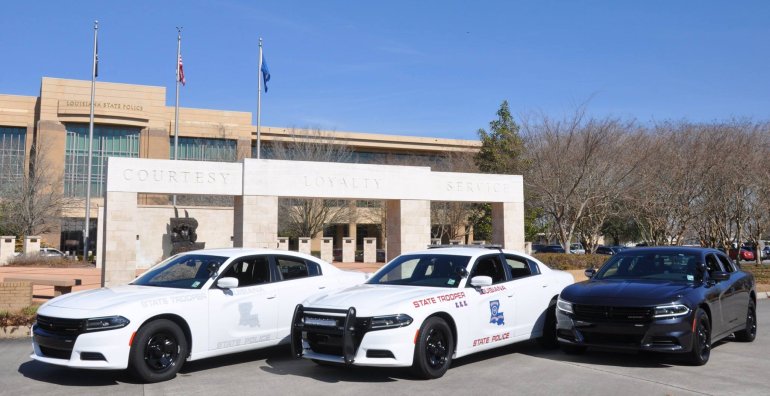 BATON ROUGE – Louisiana State Police Troopers have begun patrols in a new fleet of Dodge vehicles in an effort to reduce the visibility of Troopers on patrol.
While some of the new Dodge Chargers will be adorned with the traditional Louisiana State Police logo and overhead lights, others will be much less conspicuous, according to a recent post on the official LSP Facebook page.
"New to our patrol fleet will be less visible, semi-marked and unmarked Dodge Chargers," according to the post. "These vehicles will be used to help our Troopers combat aggressive, impaired, and distracted driving. For years we have heard the concerns of the motoring public about increasingly dangerous driving behaviors on Louisiana highways. Unfortunately, the highly visible and detectable patrol vehicles used by our Troopers have often hindered efforts in conducting enforcement related to dangerous driving behaviors. These new less visible vehicles will allow our Troopers to blend in with traffic, and observe and stop drivers who choose to drive recklessly."
Dodge Chargers that are intended to blend in with traffic will "be outfitted with reflective silver lettering and Louisiana boot badge that will be less visible than our traditional red and blue graphics," according to the post.
The vehicles will have low profile exterior lights, and unmarked Dodge Chargers will have no identifiable exterior markings.
"Troopers conducting enforcement activities in our fully, semi, and unmarked vehicles will still be wearing the official and highly identifiable blue Louisiana State Police Uniform," according to the post. "These new Dodge Charger patrol vehicles will help Louisiana State Police continue our mission of keeping our highways safe for our citizens and visitors."
Reactions to the debut of the new fleet have been mixed on Facebook, with many people expressing concern over the fairness of the new, less visible fleet.