This is an archived article and the information in the article may be outdated. Please look at the time stamp on the story to see when it was last updated.
NEW ORLEANS (WGNO) – Disney has teamed up with the Make-A-Wish Foundation for a new social media campaign that you all can be a part of—all you need are some ears and a camera!
News with a Twist Reporter Kenny Lopez explains "Share Your Ears"!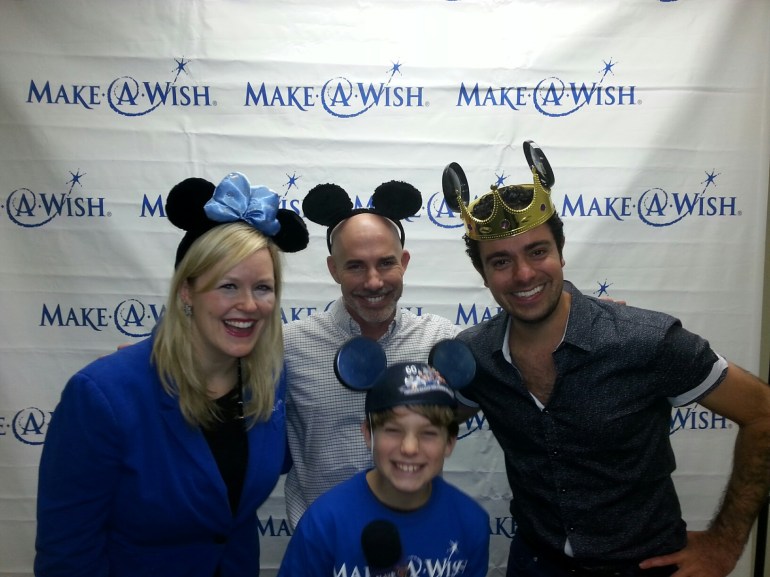 A dream is a wish your heart makes!  For kids like 12-year old, Nicholas Keen, his wish is no longer a dream, but a reality.  The Make-A-Wish Foundation of the Texas Gulf Coast & Louisiana made it happen for him, sending him and his family to Disney World.
"Disney World makes me happy.  It makes me happy just thinking about being there.  I felt good there.  It made me feel like a kid and I didn't think about getting beat up because of my heart," he said.
You see, Nicholas was born with a heart condition, and four surgeries later he's doing great, but he really needed that trip to make his heart happy!
"It gave us a break and really made us all have a good time together.  Nicholas is a rock star.  It was great to see him so relaxed and having a good time at Disney World, it just made my heart warm," Kit Keen, Nicholas' father said.
Heart-warming stories like this are now something you can be a part of by simply sharing a picture of yourself wearing ears on any social media platform.
"Anybody and everybody can do this. Doesn't matter who you are.  All you must do is take a picture of yourself wearing Mickey Mouse ears or any other ears.  You can even use cups or paper plates to make your ears!  Get creative, have fun, and help make kids wishes come true,"  Jackie Heroman, Development Coordinator with Make-A-Wish Foundation of the Texas Gulf Coast & Louisiana said.
It's very simple.  Make sure to #ShareYourEars and @MAWTXLA when you take your picture.  This will greatly help the Texas Gulf Cost & Louisiana Chapter of Make-A-Wish.
You can also e-mail your photos to intern2@louisiana.wish.org and they will post your #ShareYourEars photos for you.
The #ShareYourEars campaign lasts from now until March 14th, so go and #ShareYourEars.