This is an archived article and the information in the article may be outdated. Please look at the time stamp on the story to see when it was last updated.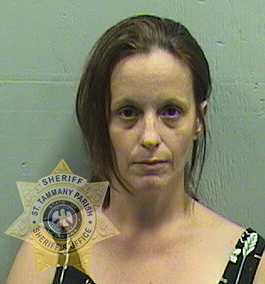 SLIDELL – A woman who was impaired when she left her 11-month-old child unattended in a bathtub has been arrested after the baby nearly drowned.
Nancy Goodale was arrested at her Slidell-area home on October 10 after an investigation into the October 1 incident resulted in a felony charge of second degree cruelty to juveniles, according to the St. Tammany Parish Sheriff's Office.
Goodale was bathing her son around 2 a.m. when she left him unattended in a bathtub containing water while she went downstairs to retrieve clothes, according to police.
Several minutes later, Goodale returned to the bathroom to find the baby face down and unresponsive.
Goodale's boyfriend called 911 and immediately began CPR.
The child regained consciousness by the time emergency personnel arrived, according to the STPSO.
The Department of Children and Family Services took custody of the baby boy when he was released from the hospital.
The baby is said to be in good condition after the terrifying ordeal, according to the STPSO.