This is an archived article and the information in the article may be outdated. Please look at the time stamp on the story to see when it was last updated.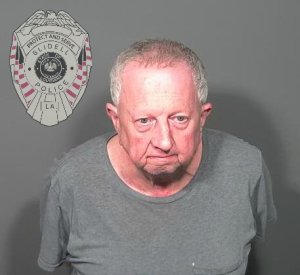 SLIDELL, La. – The middle man in an international "Nigerian Prince" scam processed three to four fraudulent transactions per week, easily moving more than $250,000 through area banks, according to investigators.
During the course of an 18-month investigation, officers from the Slidell Police Department discovered that 67-year-old Michael Neu initially entered the massive fraud operation after he made contact with someone calling themselves "Maria Mendez" on Facebook.
Investigators believe thieves in the country of Nigeria use the "Maria Mendez" account to reel in middle men like Neu, using them to collect money scammed from others and send it to Nigeria.
Detectives gave Neu the benefit of the doubt early on in the investigation by leaving open the possibility that Neu was himself a victim of the larger fraud scheme.
Over time, however, Neu continued working with his contact and processing a high volume of fraudulent transactions, proving that he was an active part of the ongoing fraud.
Neu told investigators that "he needed the money," according to Slidell Police.
The stream of cash began with the ubiquitous "Nigerian Prince" email phishing scam, fraudulent IRS scams, reshipping scams, and advance pay scams, among many others.
The victims would be conned into mailing cash or sending money orders to Neu, who would in turn send the funds along to Nigeria, taking a cut for himself in the process.
In one instance that investigators tracked from start to finish, a victim in Dodge City, Kansas, fell for the "Nigerian Prince" scam and sent cash to Neu, who then passed it along to "Maria Mendez."
Neu processed so many money orders that Western Union banned him from using their services, according to the Slidell Police Department.
Undeterred, Neu continued moving money using other services.
Investigators believe he racked up far more than the $250,000 worth of transactions that they could easily identify during the initial investigation.
Neu is currently being held at the St. Tammany Parish Jail on a $30,000 bond.
The Slidell Police Department is working with the U.S. Secret Service on the investigation, which has already resulted in 269 counts of wire fraud and money laundering for Neu.
Investigators are asking anyone who thinks they may have fallen victim to a scam between January 1, 2004, and January 19, 2017, to file a claim.
Because of joint investigations by the FTC, the Department of Justice (DOJ), and the U. S. Postal Inspection Service, Western Union agreed to pay $586 million and admitted to aiding and abetting wire fraud.
The DOJ is now using that money to provide refunds to people who were tricked into using Western Union to pay scammers.
Click here for more information.