This is an archived article and the information in the article may be outdated. Please look at the time stamp on the story to see when it was last updated.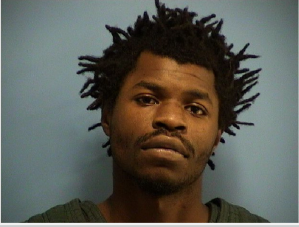 COVINGTON – A 24-year-old Slidell man will spend the next 30 years behind bars after pleading guilty to sexually abusing a 4-year-old girl and possessing and producing child pornography.
William Harvey Watson received a 30 year sentence on a charge of sexual battery of a victim under the age of 13, and 25 years for each charge of the 250 counts of possession of child pornography and 27 counts of production of child pornography of children under the age of 13.
All of the sentences will be served at the same time, according to the St. Tammany Parish District Attorney's Office.
Watson was briefly left alone with the 4-year-old in February of this year.
When the girl's mother returned home, the front door was locked, and it took Watson several minutes to open it.
When Watson finally let the child's mother into the home, she discovered that her daughter's clothing was disheveled and inside out, according to the DA's office.
The mother alerted the police, who placed Watson under arrest and obtained a search warrant for his home and electronic devices.
Watson admitted to touching the girl, taking sexually explicit photos, and to having a sexually transmitted disease.
Investigators found 473 images and 10 videos of pornography involving children under the age of 13 on Watson's computer.
Most of the children were under the age of five, including one eight-month-old baby, and the majority of the child victims were on the National Center for Missing and Exploited Children's database.
Watson told investigators that he was sexually attracted to children and that he downloaded the images and videos to "satisfy those urges," according to the DA's office.
Assistant District Attorney Blair Alford has already asked the judge to increase Watson's sentence, citing a request from the victim's family for Watson to face the maximum sentence allowed under law of 99 years.