This is an archived article and the information in the article may be outdated. Please look at the time stamp on the story to see when it was last updated.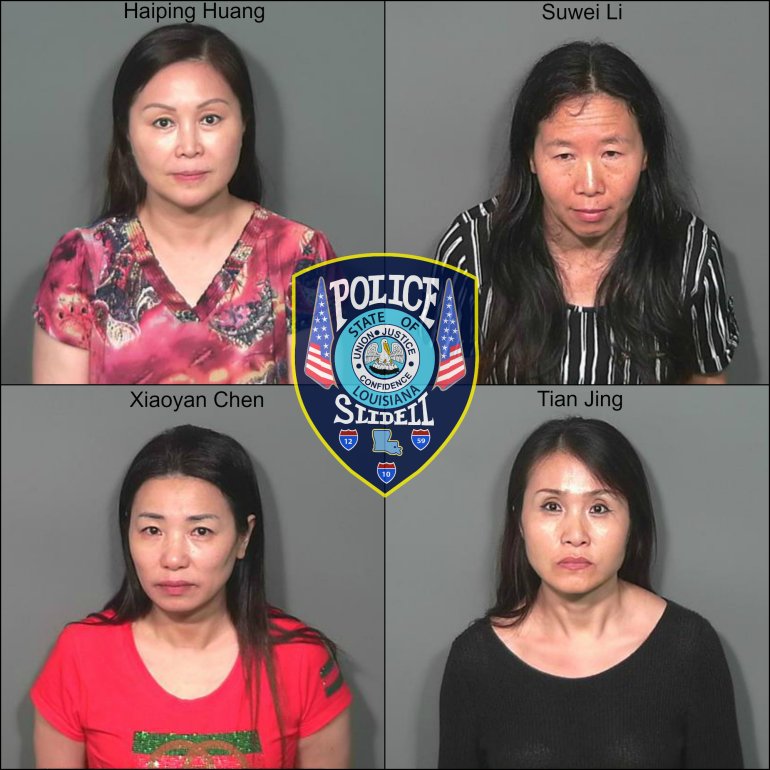 SLIDELL, La. — The Slidell City Council has approved an immediate moratorium on new massage parlors, spas and salons in the city until local lawmakers can figure out possible new regulations after four recent prostitution arrests.
The council introduced an ordinance for the moratorium that will be voted on May 22, but at its Tuesday meeting, council members also passed a resolution for an immediate ban on new parlors, spas or salons.
The moratorium is in effect until Nov. 30.
Slidell Police arrested four women on prostitution charges April 13 after an undercover investigation.
Fifty-three-year-old Haiping Huang of Brooklyn, New York, and 46-year-old Xiaoyan Chen of Slidell were arrested after an undercover sting at Relax Therapy Massage on Corporate Square Drive, according to the Slidell Police Department.
Forty-eight-year-old Suwei Li of Slidell was arrested at Super Relax Massage on Pontchartrain Drive, and 48-year-old Tian Jing of Miami was arrested at To the Moon and Back Massage on Gause Boulevard.
All four women face charges of prostitution by massage.