This is an archived article and the information in the article may be outdated. Please look at the time stamp on the story to see when it was last updated.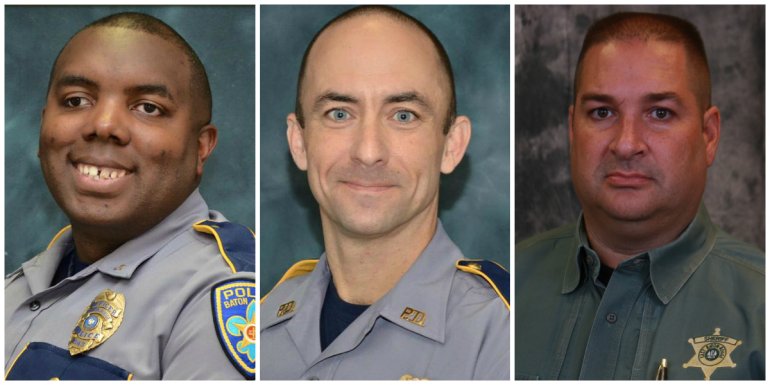 BATON ROUGE – East Baton Rouge Parish Sheriff Sid Gautreaux posted a heartfelt tribute and a powerful video this morning on the two year anniversary of a shooting that left three officers dead and three injured.
"Two years ago today on what we all hoped would be a peaceful Sunday morning, Deputy Brad Garafola's voice shattered the silence when he came over the radio to yell 'Shots fired! Officer down!'" Gautreaux wrote on the department's official Facebook page. "The following moments changed the lives of so many– our community, our agency and the family of law enforcement– forever."
Gavin Long opened fire on officers from a position outside of the B-Quik convenience store in Baton Rouge on Sunday, July 17, 2016 in what has been described as a deliberate, lone gunman-style attack.
Long shot and killed Officer Matthew Gerald, Cpl. Montrell Jackson, and Deputy Brad Garafola. He injured Cpl. Chad Montgomery, Lt. Bruce Simmons, and Cpl. Nick Tullier.
"These men, and many others, ran toward danger that day," Gautreaux wrote. "They ran toward the gunfire rather than away from it. They will forever remind us what it truly means to be a public servant."
A video accompanying the post paid tribute to the fallen and injured soldiers and included footage from the officers' public funerals.
"This day, and every day, please remember and honor them," Gautreaux wrote. "Remember their sacrifice. Pray for and support their families. They are our family."
Click here to watch the video and read the original post.