This is an archived article and the information in the article may be outdated. Please look at the time stamp on the story to see when it was last updated.
LAFAYETTE, La. (WGNO) – The second suspect in the shooting of 10 people on Bourbon Street during Bayou Classic weekend has been arrested.
According to NOPD, Kavon Manuel, 20, was arrested at a home in Lafayette without incident. State Police helped with the arrest. The first suspect, Jordan Clay, was arrested this morning in St. Martin Parish.
The mass shooting happened just before 1:30 a.m. Sunday, Nov. 27, when shots rang out in the 100 block of Bourbon Street. Ten victims – two women and eight men – were shot. Their ages range from 20-37 years old, NOPD Chief Michael Harrison said. One of the men died from his injuries at a nearby hospital.
The victim has been identified as 25 year-old Demontris Toliver, a tattoo artist from Baton Rouge. None of the 10 people shot was the intended target of the shooter, Harrison said.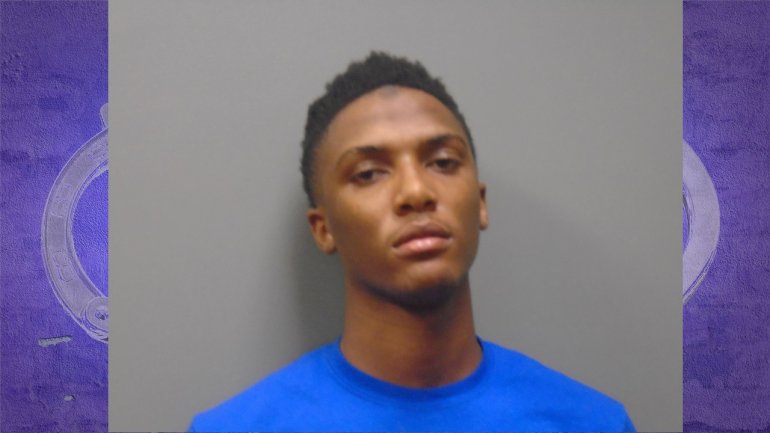 The two suspects are both from the Lafayette area and were visiting New Orleans for Bayou Classic weekend. The annual Grambling v. Southern football game and the four days of events surrounding the game draw huge crowds to the city.
Last year, 26-year-old Brandon Robinson was shot in the abdomen after an altercation in the 300 block of Bourbon Street and died later at a local hospital.
This is the second time in two-and-a-half years that a mass shooting has happened on Bourbon Street. In 2014, 21-year-old Brittany Thomas was killed and nine others were injured when a gunman opened fire on Bourbon Street. Trung Le was convicted of starting that gunfight in 2014. He was sentenced this year to 60 years in prison.