This is an archived article and the information in the article may be outdated. Please look at the time stamp on the story to see when it was last updated.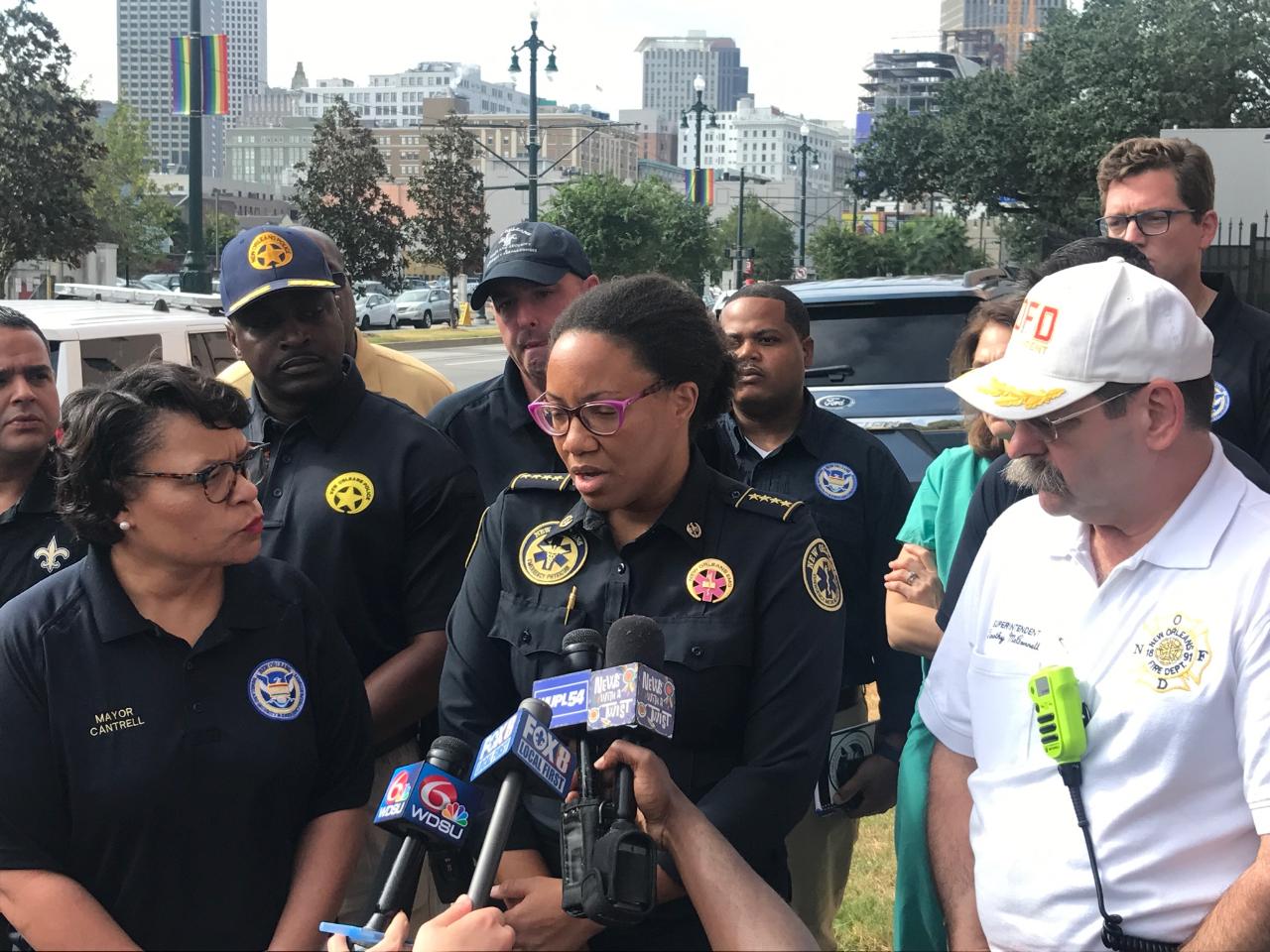 NEW ORLEANS
– Mayor Cantrell addressed the public Sunday morning, regarding the Hard Rock building collapse, and WGNO Reporter Kenny Lopez was front and center to bring you the latest. More than 100 workers were at the construction site, where the 350-room, 18-story Hard Rock Hotel was being built. "We're in full rescue mode," Mayor Cantrell said. At Sunday's press conference, Mayor Cantrell announced that the rescue mission for the construction worker trapped inside the unstable building has begun again.
EMS workers said that a total of 30 people were treated at area hospitals as a result of the building collapse. Only one of those 30 remains in the hospital, but is listed in stable condition.  The Mayor said she spoke to him and he's healing from his injuries after undergoing surgery. Mayor Cantrell confirmed that the death toll is now at two people. Two cranes have weighing 110 tons have been brought in from Baton Rouge within the last 24-hours to help with the rescue efforts. "It's not safe right now.  It's important to know that the building is not stable.  Right now safety is our top priority," Mayor Cantrell said. Search and rescue is their top concern, after their rescue mission is complete then they will shift into investigation mode as to what caused the collapse. With tomorrow being a work day they want to make sure that everyone avoids the area. Leaders say that about 100 people living in the area are affected and 30 of them were put up in hotel rooms on Saturday night for their safety. "We want people to heed all traffic warnings that we put out," she said. Citadel Builders is the contractor on the Hard Rock Hotel construction project.  The hotel was scheduled to open in 2020.