This is an archived article and the information in the article may be outdated. Please look at the time stamp on the story to see when it was last updated.
NEW ORLEANS - When it comes to football, true fans don't mess around.
Sunday's match-up between the New Orleans Saints and New England Patriots showed just how dedicated some fans can be.
Karen Anne and Brian Holliday have long bonded over their love of sports: Karen Anne, a die-hard Patriots fan and Brian, a life-long Saints fan.
The couple are both U.S. Marines who loved attending Saints games while stationed in New Orleans.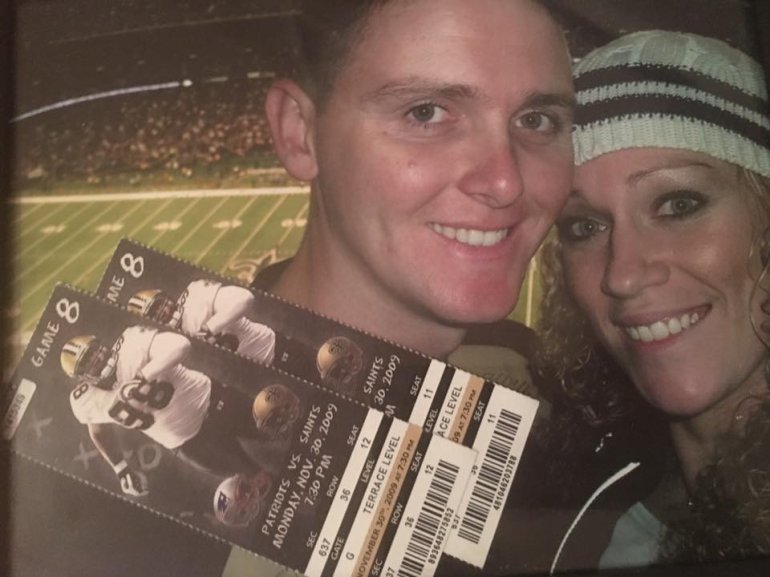 Recently, they were relocated to Twentynine Palms, but they didn't let geography deter their dedication.
With the birth of their first child, Karen and Brian did more than just buy a couple team-logo onesies.
They named their child "Brady Drew!"  Brady, of course, is the last name of Patriots quarterback Tom Brady and Drew is for Saints quarterback Drew Brees.
While they couldn't make the trek back to New Orleans for Brady Drew's first showdown, they were glued to the TV.  Brady Drew wore a Saints jersey for the first half, then changed into a Patriots jersey in the second half.
In the end, Patriots took the win with a final score of 36 to 20.
When asked about the outcome, Karen Anne told us, "Brady Drew seemed happy supporting both teams, and luckily they only play each other every four years, so maybe the next time around he will get to choose his favorite."