This is an archived article and the information in the article may be outdated. Please look at the time stamp on the story to see when it was last updated.
NEW ORLEANS (WGNO)- This week to celebrate our 5th anniversary of News with a Twist, we're taking a look back at some of our favorite musical guests, and "The Songbird of New Orleans"---Robin Barnes is definitely one of them!
News with a Twist Reporter Kenny Lopez met with her today at The Windsor Court Hotel's Polo Lounge, where she headlines to talk about the last 5 years.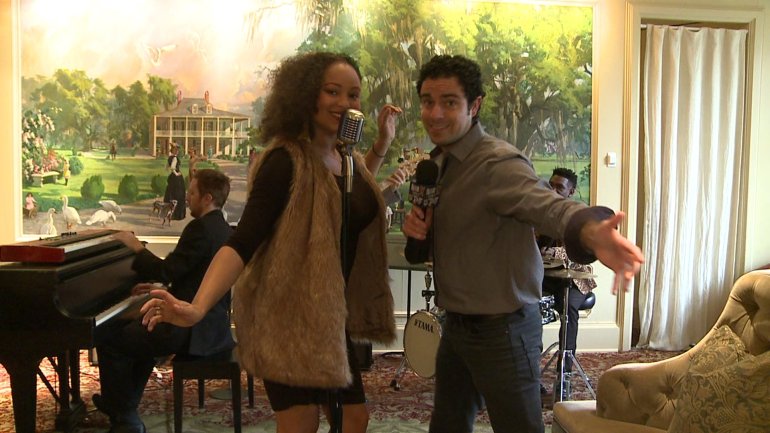 Five years ago "The Songbird of New Orleans", Robin Barnes was learning how to use her wings.
"Five years ago, I didn't have a weekly gig yet.  I had recently just separated from my family band, and was doing the solo thing on my own," Barnes said.
Over the years, News with a Twist recognized her incredible talent and helped her fly by asking her to perform on our Twist stage not once, not twice, but...
"I think I've been on five times," she said.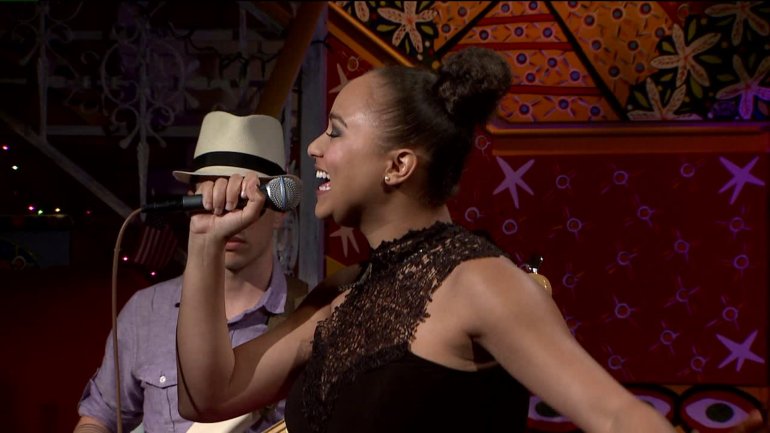 "I love News with a Twist because whenever I'm performing live on the show, you all play my whole song from beginning to end.   News with a Twist has helped me astronomically.  Honestly its helped to showcase my sound and what I can really do," the vibrant singer said.
Her musical career certainly is soaring.  You can witness her vibrant voice at The Windsor Court Hotel's Polo Lounge, where she's the headliner as well as weekly shows at the Hotel Monteleone.  In July of 2013, she released "Me" a soul, pop EP.  She's working on a new album, and in the next five years would love to win a Grammy award.
"Music is my entire life.  There's no way I could've done it without News with a Twist and New Orleans to be as successful as I am now," she said.
She's made a lot of memories over the past 5 years, but there's one that really makes her chirp!
"Allen Toussaint was a big fan!  He'd come and see me.  The last conversation we had was that my voice was beautiful and that I was on my way to becoming the next jazz star,"  she said.
Now Toussaint's approval really deserves a high-5, and speaking of our 5th anniversary, Robin and her band created a special News with a Twist theme song.
"Its not a jingle, its a jam," she said!
Now's the time for some News with a Twist karaoke.  Robin Barnes and her band are debuting their News with a Twist theme song right here, right now!  Danovon Calhoun-Bettis of Robin Barnes' band gets writing credit.
All of you at home, go ahead and sing-a-long right here:
(Lyrics & Arrangement by Robin Barnes, Pat Casey, and Danovon Calhoun-Bettis)
Robin was voted 2016's "Favorite New Orleans Musician" by New Orleans Magazine.
You can catch her and her band performing at The Windsor Court Polo Lounge every Friday and Saturday night from 9-Midnight, and at the Hotel Monteleone every Friday night from 5-8 p.m.
In addition to her passion for music, Robin Barnes has founded a fitness movement called, "Move Ya Brass".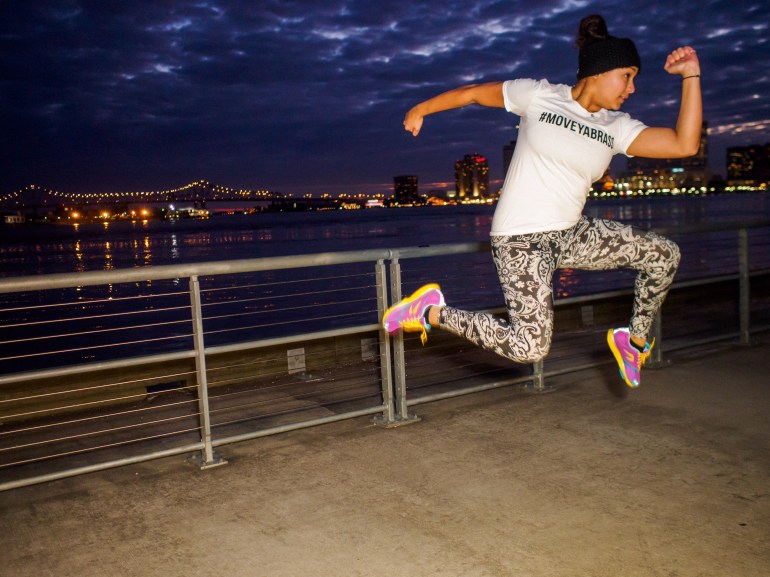 Move Ya Brass was founded by New Orleans native and musician Robin Barnes. Known as the "Songbird of
New Orleans," the celebrated singer faced a life-threatening illness. "I had to revamp my entire lifestyle and
focus on health and wellness, especially with my demanding music and performance schedule," Barnes said.
Kidney disease threatened to change the course of Robin's life. Her doctor recommended several changes,
including cardio. Robin listened. Robin shared the status of her condition on Instagram and stated she was
going to start running. 10 people she had never met in her life showed up to run with her. "That's how Move Ya
Brass was born. It signifies my love and passion for music and love for New Orleans while telling people to get
up and move," Barnes said.
Now a year later, the free running group has grown into dozens of members. Every Monday evening, runners
of all fitness levels meet at the Crescent Park and run along the waterfront, encouraging each other along the
way. Every good runner has a goal, right now they're conditioning for the upcoming Crescent City Classic on
March 26th.
Move Ya Brass is unlike any running group in the city. "It's uniquely New Orleans. We're a gumbo pot of
diverse runners. You end up making friends and overtime, we've become a family," Barnes said.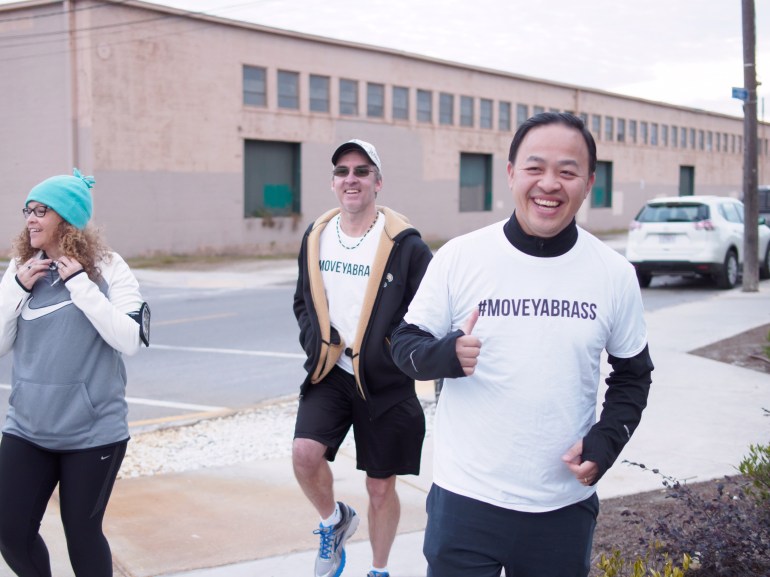 If you're interested in joining the Move Ya Brass FREE running group, they meet every Monday at 6 p.m. at Crescent Park stairs on Mandeville Street.
For more information on Robin Barnes, click HERE: