This is an archived article and the information in the article may be outdated. Please look at the time stamp on the story to see when it was last updated.
NEW ORLEANS (WGNO)- If you're headed out to the parades this weekend and can't decide between buying a king cake or a daiquiri… You don't have to choose!  Why not combine the two and have a king cake daiquiri?
News with a Twist reporter Kenny Lopez takes us to Compere Lapin in the Warehouse District, where they're mixing up this special Mardi Gras cocktail!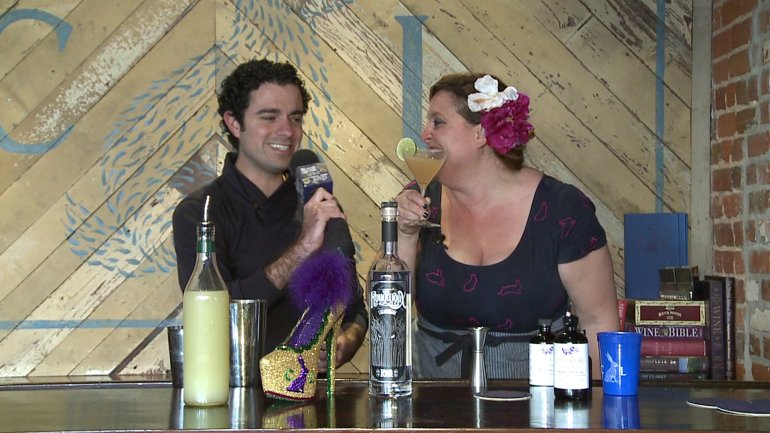 To mix up the most festive drink of the year, we found the most festive bartender in the city.  We found "The Singing Bartender," Abigail Gullo at Compere Lapin.
"I'm in touch with the festive part of the year.  I wanted to make a daiquiri, you know the kind that Ernest Hemingway would've drank during Mardi Gras," she said.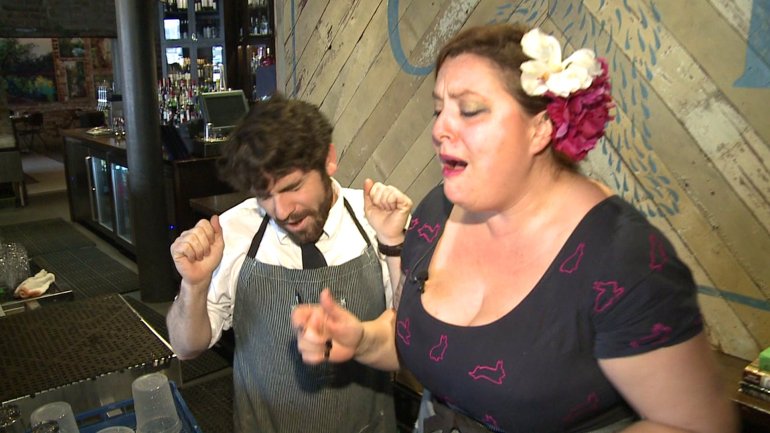 Her king cake daiquiri is a three ingredient cocktail which includes lime juice, king cake syrup, and local rum like Rougaroux Sugarshine, and if you want to get fancy with it than spray a little absinthe on the glass.
"I  think the king cake syrup is the magic maker that makes it taste like king cake.  The syrup has hints of lemon, cinnamon, and baked brioche.  I use king cake syrup made by my friend Max Messier from Cocktails & Sons.  Their motto is complex syrup for simple drinks," Gullo said.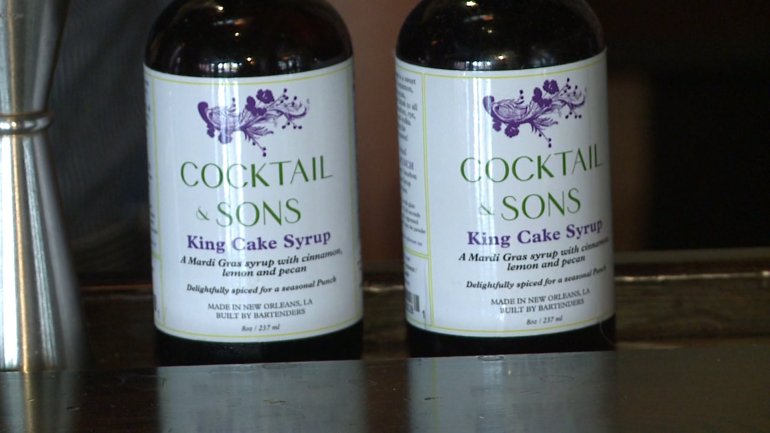 Just because it's a king cake, don't think that it will taste too sweet.
"It's actually light, and refreshing," she said.
This drink is simple to make, pleasing to the eye, but there's no teasing involved.  It really does taste like king cake.
"If I can pick a king cake that it tastes like, I would have to go with Hi-Do Bakery in Terrytown," this bartender said.
Here's Abigail Gullo's king cake daiquiri recipe: 
Add an ounce of freshly squeezed lime juice.
Then add three quarters of an ounce of king cake syrup.
Follow that with two ounces of  Rougaroux Sugarshine Rum.
Spray Absinthe on the glass if you'd like a twist.
Add an ounce of water, simply by shaking it up.
Drink and enjoy!