This is an archived article and the information in the article may be outdated. Please look at the time stamp on the story to see when it was last updated.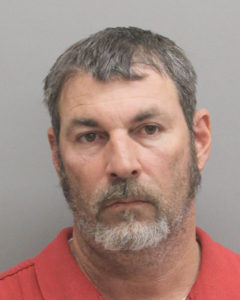 RACELAND, LA – A 49-year-old man was arrested after police say he committed several sex crimes involving a juvenile.
Jimmy Arabie, Sr. has been arrested on charges of sexual battery for forcible fondling, indecent behavior with a juvenile, and being a peeping Tom, according to the Lafourche Parish Sheriff's Office.
Arabie has been under investigation since December 2017 for allegedly having inappropriate sexual contact with a juvenile and allegedly committing other illegal acts which were sexual in nature, according to the LPSO.
He was booked on February 2 and released the same day after posting a $100,500 bond.