This is an archived article and the information in the article may be outdated. Please look at the time stamp on the story to see when it was last updated.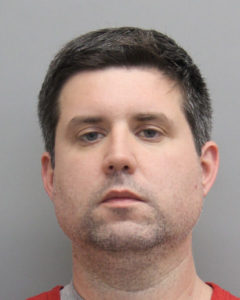 THIBODAUX, LA – A former prison guard is now an inmate at his old workplace after he was arrested and charged with sexual battery on a child.
Thirty-seven-year-old Ernest Rost was a correctional officer at the Lafourche Parish Detention Center for about 15 months before investigators began looking into allegations against him.
A complaint alleging that Rost had sexual contact with a juvenile was filed with the Lafourche Parish Sheriff's Office on April 30.
Rost was fired on May 3, the same day he was booked into the Lafourche Parish Detention Center.
His bond is set at $50,000.
The investigation is ongoing, according to the LPSO.