This is an archived article and the information in the article may be outdated. Please look at the time stamp on the story to see when it was last updated.
NEW ORLEANS (WGNO) – With the 10 year anniversary of Hurricane Katrina approaching quickly, one company has a snow globe that has been turning some heads.
The snow globe in question features a small house partially submerged in water, detailed with tarps, a red "X" on the roof and "FEMA" written on the side of it.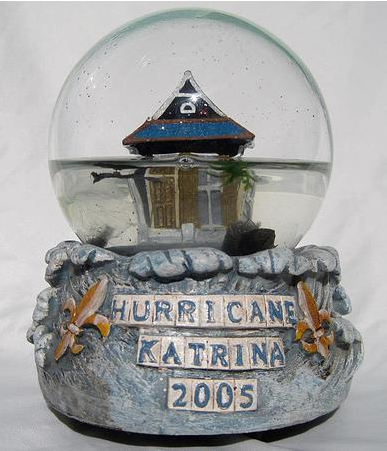 Even though the website states that the snow globe is paying tribute to the "hard work, incredible strength, growth and love that we have all experienced," it's easy to see why this design could become controversial.
This particular snow globe has been around for at least 5 years, but with the 10 year anniversary coming around it's being remarketed.
According to the websites Facebook page, they are currently not allowing comments or revealing the names of their charities because of multiple death threats for producing the snow globes.