This is an archived article and the information in the article may be outdated. Please look at the time stamp on the story to see when it was last updated.
PONCHATOULA, LA - Police have surrounded an elementary school in Ponchatoula after a domestic dispute resulted in threats against an employee.
The incident began at Martha Vineyard Elementary School this morning, according to the Tangipahoa Parish Sheriff's Office.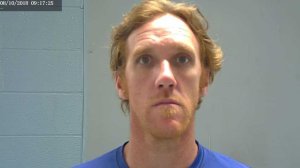 After slamming his vehicle into the vehicle of the school employee, 39-year-old Chad Milton sent threatening texts to the employee after leaving the school, according to Sheriff Daniel Edwards.
Milton then texted a picture of a rifle to the school employee, who Edwards described as either his wife or ex-wife.
After sending the threats, Milton went to a friend's house, where he retrieved a number of guns.
"We have the entire perimeter of the school set up," Edwards said. "Obviously, we feel that they are very safe there. We have all entrances barricaded off, along with Ponchatoula High School just as an extra precautionary measure."
Police have closed off access to the school grounds and have closed Dunson Road as a precautionary measure, according to the TPSO.
No one is allowed to enter or leave the school at the current time.
Edwards said he has no reason to believe that Milton was armed during the initial confrontation on the school grounds, but once the threats were made and firearms entered the picture, police mobilized to prevent any further incidents at the school.
Edwards said he has been in contact with Governor John Bel Edwards and with officials from the Louisiana State Police to help ensure everyone remains safe.
Anyone knowing the whereabouts of Chad Milton is asked to contact the Tangipahoa Parish Sheriff's Office at (985) 345-6150.