This is an archived article and the information in the article may be outdated. Please look at the time stamp on the story to see when it was last updated.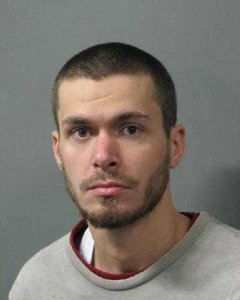 CHALMETTE – Police have arrested a man they say intentionally ran down his neighbor after an argument last night.
Twenty-six-year-old Robert Benbow has been charged with second degree murder after killing 46-year-old Michael Schulz in a hit-and-run around 8:30 p.m. on April 25, according to the St. Bernard Parish Sheriff's Office.
Benbow and Schulz, who both live on the same block in Chalmette, had been arguing earlier in the night, but the two parted ways.
Sometime after, Benbow returned and threatened Schulz, who was riding a bicycle.
Benbow rammed his vehicle into Schulz and fled the scene, according to the SBPSO.
Schulz was found lying in a driveway in the 600 block of Chalmette Avenue.
He suffered extensive injuries and was pronounced dead on the scene.
The silver Jeep Commander Benbow was driving was later recovered, but Benbow remains on the loose.
Anyone with information about the case is asked to call the Sheriff's Office at (504) 271-2501.