This is an archived article and the information in the article may be outdated. Please look at the time stamp on the story to see when it was last updated.
NEW ORLEANS – You might notice hundreds of pinwheels spinning in the wind at Audubon Park.
They were planted by volunteers Monday in recognition of National Child Abuse Prevention Month.
Community partners in the planting are the Archdiocese of New Orleans, Audubon Nature Institute, the Audrey Hepburn CARE Center and New Orleans Children's Advocacy Center at Children's Hospital, CASA of Jefferson Parish, CASA of New Orleans, Jefferson Children's Advocacy Center, Project 18 and Sigma Delta Tau Sorority at Tulane University.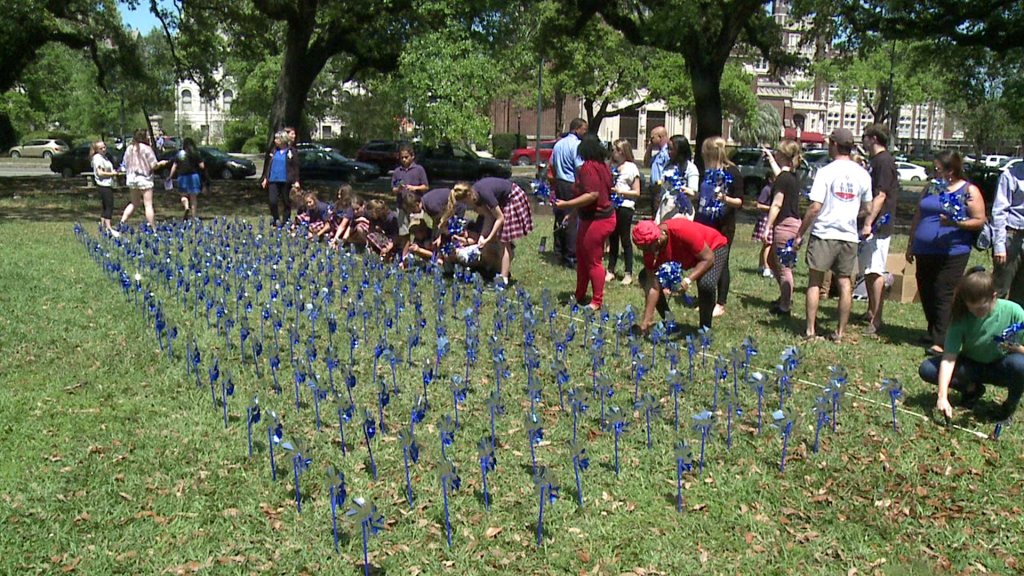 Pinwheels are available for a $1 donation, which supports PCA Louisiana's outreach programs. Along with Prevent Child Abuse Louisiana's Community Pinwheel Gardens in nine cities, businesses, schools, organizations and individuals are expected to plant more than 15,000 pinwheels statewide in April.
Since 1986 Prevent Child Abuse Louisiana has been dedicated to preventing the abuse and neglect of children throughout Louisiana. From help with potty training to keeping kids safe from sexual abuse, PCA Louisiana supports parents and children with evidence-based programs and community-based education. For more information, to volunteer or to donate, click here.