This is an archived article and the information in the article may be outdated. Please look at the time stamp on the story to see when it was last updated.
NEW ORLEANS — Some Saints fans were giddy with excitement Tuesday when they got an email saying their number had been called on the Saints Ticket Wait List, but those dreams were quickly crushed when the Saints said it was a mistake.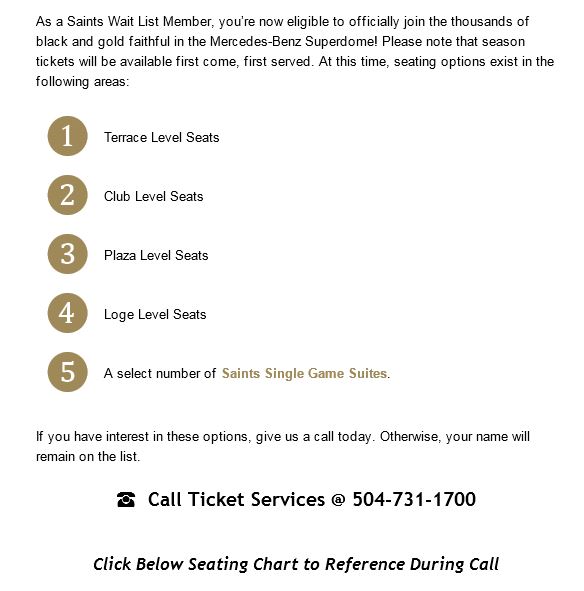 The erroneous email went out to people who were on the Saints season ticket waiting list, as well as other people who weren't on the list and weren't even from the United States, according to The Advocate.
The Saints corrected the error with a second set of emails that went out not long after the first ones:
This afternoon, we inadvertently sent you an email stating that your number had been called on the Saints Ticket Wait List. We sincerely apologize for this error, but your position on the Wait List has not yet become available.

Please stay tuned as we will be communicating to you over the next few days as soon as your number has been called.

Thank you again for your continued support of the New Orleans Saints!