This is an archived article and the information in the article may be outdated. Please look at the time stamp on the story to see when it was last updated.
NEW ORLEANS — The New Orleans attorney who represented the owners of a St. Bernard Parish nursing home where dozens of residents died after Hurricane Katrina is now representing a Florida nursing home in a similar case.
Jim Cobb is known locally for his work on the case of St. Rita's Nursing Home, where 35 elderly residents perished in Katrina's floodwaters.
The nursing home's owners, Sal and Mabel Mangano, were charged with 35 counts of negligent homicide, but a jury in West Feliciana Parish acquitted them on all charges.
Fast forward to 10 years later, and a similar case in Florida has made headlines in recent months. Four residents of the Rehabilitation Center at Hollywood Hills died in the first three days the nursing home was without power after Hurricane Irma, with another four dying shortly after the nursing home was evacuated.
Six additional were deaths reported in the following days and weeks. Several of the deaths were heat-related.
Some of the residents' families have filed lawsuits against the Florida nursing home. Cobb told WGNO in a phone interview that no criminal charges have been filed in connection with the deaths, though the criminal investigation is still active.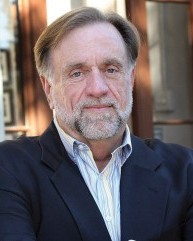 The two cases are very similar, Cobb said, particularly when it comes to "politicians trying to scapegoat" the nursing home employees and owners instead of focusing on the government's own failures.
"The whole notion of trying to blame people criminally when they did the very best they could in an emergency situation was rejected by the jury here," Cobb said. "The jury said it wasn't fair to blame just Sal and Mabel when so many mistakes were made on so many different levels."
Staff members at the nursing home made numerous phone calls to the utility company and 911. Cobb said each time they called, they were told that help was on the way.
"Do you believe them when they say that? Or do you try to move a bunch of elderly people out?" he  said. "You're sort of damned if you do and damned if you don't."
He also pointed to research that shows elderly people and other more vulnerable populations are more likely to die during an evacuation than they are if they shelter in place.
"If you move them, you lose them," he said.
Florida Gov. Rick Scott had harsh words for the nursing home, saying that "no amount of finger pointing … will hide the fact that this healthcare facility failed to do their basic duty to protect life."
Cobb countered that government officials in Florida, with an especially large population of elderly residents, did not have procedures in place to adequately deal with the threat of power loss for nursing homes after the storm.
"The government is the best finger pointer of all time," he said. "They ought to stand in front of a mirror and ask what we could have done better to prevent this."
Cobb authored a book, "Flood of Lies: The St. Rita's Nursing Home Tragedy," which told the story of the nursing home from the moment the tragedy unfolded in St. Bernard Parish to the jury verdict two years later.