This is an archived article and the information in the article may be outdated. Please look at the time stamp on the story to see when it was last updated.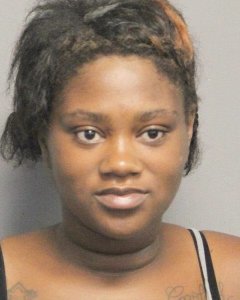 NEW ORLEANS – The NOPD is looking for a woman they say pulled a gun on the same victim twice in the same day.
The victim told police 19-year-old Kerrilyn Steadman arrived at a home in the 1200 block of Teche Street on April 11, pulled out a gun, and started arguing with the victim.
Steadman then left, only to return later and once again pull out a handgun and point it at the victim, according to the NOPD.
Steadman is wanted on two counts of aggravated assault with a firearm.
Anyone with information regarding the whereabouts of Kerrilyn Steadman is asked to contact Fourth District detectives at (504) 658-6040.