This is an archived article and the information in the article may be outdated. Please look at the time stamp on the story to see when it was last updated.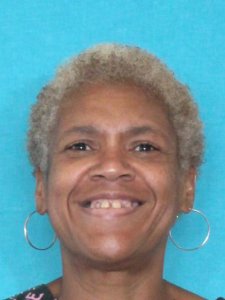 NEW ORLEANS – The NOPD is looking for a woman who pulled her elderly former landlord out of his chair and stole his wallet while he was lying on the floor.
The victim told police 53-year-old Djuna Everidge arrived at his home in the 2700 block of Marais Street around 6 p.m. on September 11.
Everidge demanded that the victim pay her cab fare, and when he refused, Everidge pulled the elderly man from his chair, causing him to fall to the floor, according to the NOPD.
Everidge took the victim's wallet from his pants pocket and left.
Once the victim was able to get his walker and make it to his front door, he saw Everidge running down Marais Street, according to the NOPD.
If anyone has information on the location of Djuna Everidge, please contact any Fifth District detective at (504) 658-6050 or (504) 658-6544.