This is an archived article and the information in the article may be outdated. Please look at the time stamp on the story to see when it was last updated.
NEW ORLEANS - The NOPD is looking for an 18-year-old man suspected of opening fire along the parade route on Mardi Gras Day.
Jerald Bordere pulled out a gun and started shooting into a crowd around 3:17 p.m. on February 13 after a fight, according to the NOPD.
One victim was shot in the leg, and another was shot in the head.
"The victim that was shot in the head is still unconscious," Eighth District Commander Nicholas Gernon said at a press conference this morning. "We have not been able to talk to him. He's still in ICU."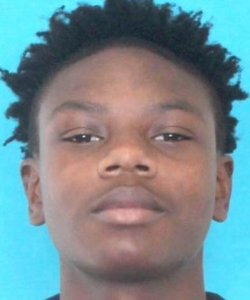 Investigators zeroed in on Bordere as a suspect after video of the shooting surfaced, Gernon said.
Bordere "is currently wanted for two counts of attempted second degree murder, one count of illegal use of a firearm at a parade route, and one count of illegal use of a firearm," Gernon said.
Other people may have helped Bordere flee to Texas, and Gernon advised those individuals to turn themselves in alongside Bordere.
There have been four shootings in the Eighth District so far in 2018, and all four suspects have been identified through the use of surveillance video.
"We'd like to kind of send the message that if you do something here in the Eighth District, in the French Quarter, the Downtown area, or the Marigny, this area is blanketed with security cameras," Gernon said.
One camera run by the city even picked up a shooting suspect's license plate number, Gernon said.
A third suspect was also caught on camera around the scene of the fight and shooting, and homicide detectives are also looking for him as the investigation progresses.
Anyone with information regarding the whereabouts of Jerald Bordere and/or the third suspect, or anyone with additional information on this incident is asked to contact Eighth District detectives at (504) 658-6080.