This is an archived article and the information in the article may be outdated. Please look at the time stamp on the story to see when it was last updated.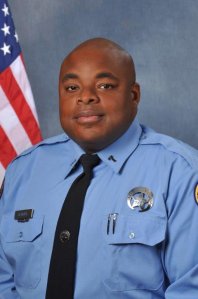 NEW ORLEANS – The NOPD has identified Marcus McNeil as the officer who was shot and killed in New Orleans East this morning.
An NOPD officer confirmed McNeil's identity this morning, hours after the Seventh District officer was shot multiple times by a suspect outside an apartment complex on Cindy Place.
McNeil, a 29-year-old father of two young children, had been with the NOPD since July 2015.
NOPD Superintendent Michael Harrison said the suspect, who was also shot, retreated into a nearby apartment.
He was eventually captured by an NOPD S.W.A.T. team and transported to University Medical Center in unknown condition.
Stay tuned to WGNO for more information on this developing story.