This is an archived article and the information in the article may be outdated. Please look at the time stamp on the story to see when it was last updated.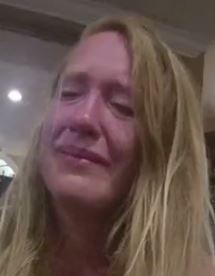 NEW ORLEANS – The NOPD is looking for a woman they say lied to police when she said she was almost kidnapped in the French Quarter earlier this week.
Thirty-two-year-old Katie Underwood initially reported that one man forced her into a van on Toulouse Street around 1 a.m. on October 4, according to the NOPD.
Two other men were waiting in the back of the van, Underwood told police, and after a struggle, they pushed her from the van.
As the investigation into that attempted kidnapping report unfolded, Underwood's story began to unravel.
Officers could not find surveillance video to back up Underwood's claims, according to the NOPD.
When found, Underwood will be arrested on a municipal charge for filing a false police report.
Anyone with information on the location of Katie Underwood is asked to call Eighth District officers at (504) 658-6080.