This is an archived article and the information in the article may be outdated. Please look at the time stamp on the story to see when it was last updated.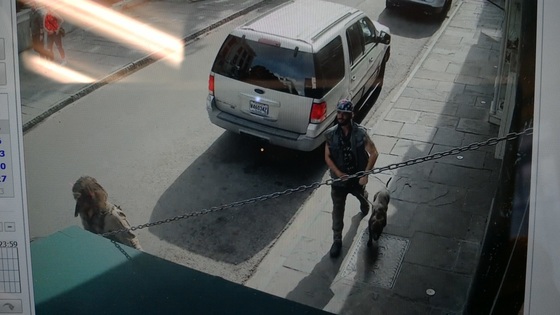 NEW ORLEANS – The NOPD is looking for a man who slashed the tires of two NOPD vehicles and a Louisiana State Police vehicle on Halloween night.
The unidentified man was recorded on surveillance video taking a knife out of his pocket and slashing the rear tire of a NOPD vehicle in the 400 block of Royal Street around 2:45 a.m. on October 31.
The same man slashed the front tire of a second NOPD vehicle soon after before running toward the river in the 600 block of St. Louis Street, according to the NOPD.
The suspect is also thought to have slashed a tire on a marked State Police unit around the time he targeted the NOPD vehicles.
Anyone with information on this individual is asked to contact NOPD Eighth District detectives at (504) 658-6080 or call anonymously to Crimestoppers at (504) 822-1111 or toll-free at 1-877-903-STOP.